New Doors so hot off the press the page is actually singeing – yes they are too late for Christmas but if you like the look of these five new door styles you had better get your order in early because we know from experience that whenever we announce a new Solidor door style that is a signal for a stampede to buy – just like ourselves at Timber Composite Door our customers are discerning individuals who appreciate style and elegance when they see it.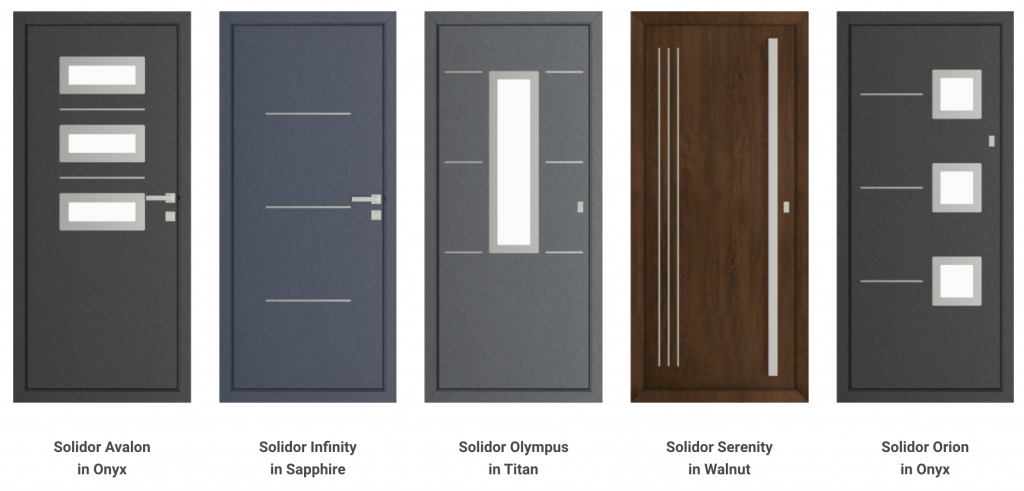 We know the images are not up to our normal gallery standard of actual installations but unfortunately that is what happens with "spoiler alerts" but if you are someone who is familiar with our range and have a good eye for colour you may just have noticed that these are slightly different from our existing choices – Onyx , Walnut, Titan and Sapphire are all new which takes our colour options up to twenty five and counting.
What an end to the year five new door styles and four new colours following fast upon our previous announcements of new "fused glass Door glazing options from Jo Downs as highlighted in our blog "when is a door not a door" and new art décor glazing options in our blog "For the love of art décor" it is great for all of our customers and the excitement levels ate rising in the office in anticipation of helping the same customers dreams of a perfect new door for 2019 come true.
And in order to make those dreams come true we have two "not so happy" elves in our IT department who have yet to join in the Christmas spirit they are beavering away to make sure we get all of these options "live" on our web site for 2019 because they know how important it is that we do not disappoint our customers –
The not so happy elves assure us their work will be complete by Christmas Eve and the web site will be fully updated for the New Year and they are pleased to join with all of Management and staff of Timber Composite Doors in wishing customers old and new a Merry Christmas and a Prosperous New Year