Timber Composite doors take(s) on the world – Take 4
The memo's just keep coming – more pictures "TCD TOW 1" more versatility "TCD TOW 2" less gallery photographs and more real life installation photographs "TCD TOW 3" just when we thought we were in the clear in rolls another memo –
"We really do appreciate your efforts in highlighting our doors but do you not think that our clients would appreciate a little more information about our accessories, glass, handles, letter plates etc"
Surely the management must realise that it is hard enough to create a few hundred words about doors which realistically are not the most stimulating of subjects – never yet read a novel about the adventures of a door or a door as a secret agent – and now they want glazing and accessories – Oh Joy!
The Hardware
Lets start with colours – we have them all but not necessarily every colour for every fitment but fear not our door designer is already set up to only give you that which is available.

From here it gets a bit harder – the standard range which is perfect for the majority of the twenty-nine door styles in our range stylish handles

Luxury letter plates –

And for those who like that little extra style – a matching range of door knockers –

If you decide to choose one of our more contemporary ranges, we have that covered – and handles do not come much more stylish than this – all of this range was designed with the classic              "Italia Collection" in mind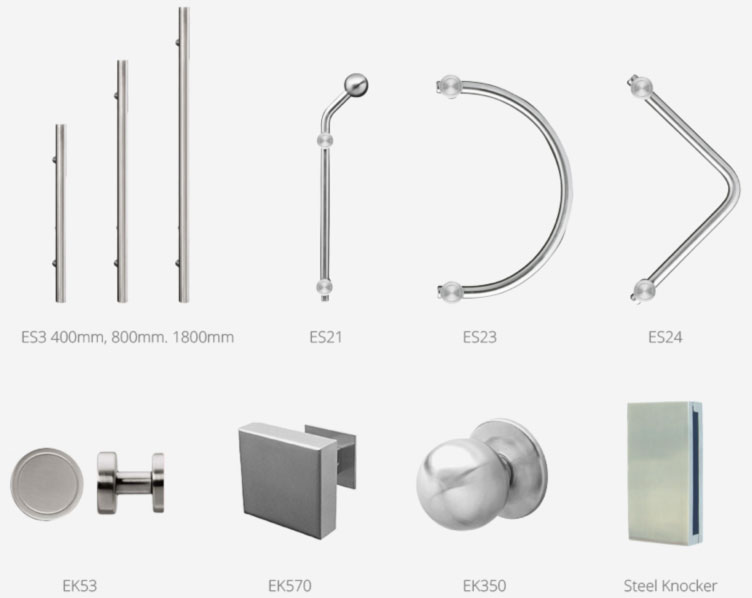 Or if you are a little more of the traditionalist and the Country cottage style is the one for you – we even have that all sorted with our traditional range of handles and knockers that just seem to fit perfectly with a rural setting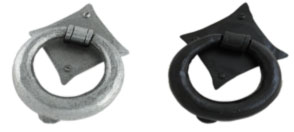 We have even remembered that there are those of our customers who prefer something a little more reflective of the technological times in which we live and we have not forgotten them as we also provided an excellent range of Yale key free digital locks –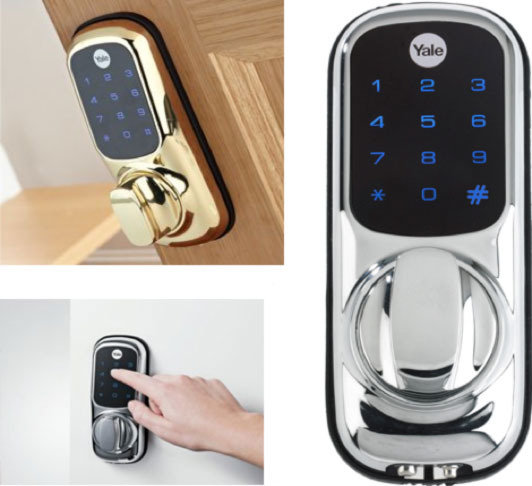 Locks and handles get a little complex in terms of the mechanics of their operation and rather than try and describe all our options here we suggest a visit to the hardware pages of our web site where you will find all of the technical info and more options including security upgrades – the one we have not yet mentioned because it is so new to the range is the Ultion 3 star diamond sold secure lock –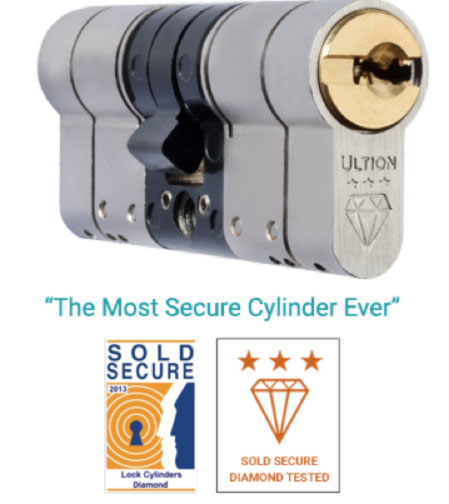 one of the safest current available which now comes as standard with your Timber Composite Doors Solidor doors
Contemporary doors the contemporary handles and digital locks can look superb – but so can a cottage door with traditional hardware – so many options that's what we try to provide for all of our customers here at Timber Composite Doors
We also provide rather a lot of selected matching glazing options but to find them you will have to work your way through the glazing section of the door designer of our web site – glass is very difficult to graphically illustrate and if you have any concerns or cannot find exactly what you want – one phone call to any one of our staff and we will solve that problem for you even providing samples if that is what is required.
In order to best display some of our glass styles we have set three of them in a Beeston pattern door – because it has a large glass panel and shows the glass style off very well.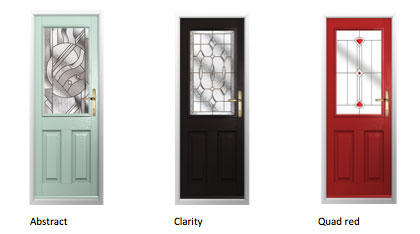 These are only three of the many options available on the web site have fun choosing the one that matches your new door perfectly.
We are already wondering what the next memo will be about – hopefully we have put together enough photographs and words to keep the management happy on the subject of accessories – or will we be criticised again for using the web site images?????
If we have not supplied sufficient information to whet your appetite visit Timber Composite Doors and prepare to be amazed at the information and options, we set before you.