Timber Composite doors take(s) on the world – Take 3
Do you ever wake up in the morning and think to yourself – "I can't win" well it's getting a bit like that when it comes to writing these blogs for the management – first we were told we were getting off the track and becoming to social orientated and not enough doors so we produced "TCD TOW 1" (Timber Composite doors take(s) on the world). Then we were told we were not demonstrating the versatility of the Solidor range of doors so we came up with "TCD TOW 2" which we thought was pretty good unfortunately we used photographs from the excellent range on the Gallery page of the Timber Composite Doors web site.
We cannot win! – over our desks comes the following memo –
"Better – but why keep using images from the web site – our prospective clients can find these for themselves – show some imagination use some of the "library" photographs to show what we can really do for our customers!"
We always try to oblige the management so here we go!
We took this quite pleasant entry –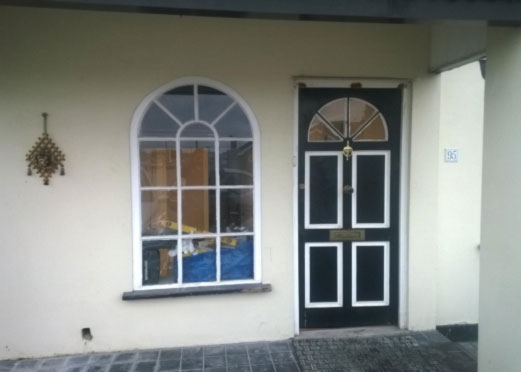 The client wanted something a little different and was desperately keen to maximise the entry to the property create more natural light and turn the traditional features into contemporary ones – they knew what they wanted and we created it for them – Ok we took the picture before it was quite finished but you can tell how stunning it is going to look when the final render is in place.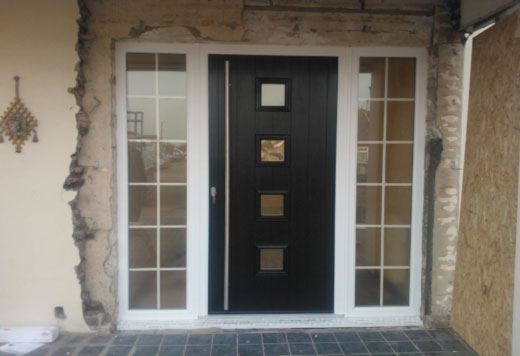 A superb Parma in black with Georgian bar side screens
Or what about this one take one tired and slightly dated entry and create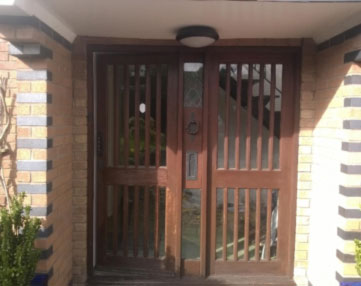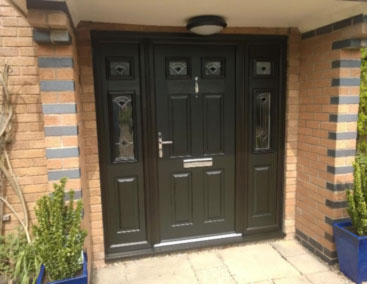 The dream entry door and side screens – it would be hard to find a better example of the use of the Tenby 2 with matching side panels in Schwarzbraun black We did that !
Of course not all of our installations are side screens what about the simple straightforward door for a door – like
This stylish Flint in black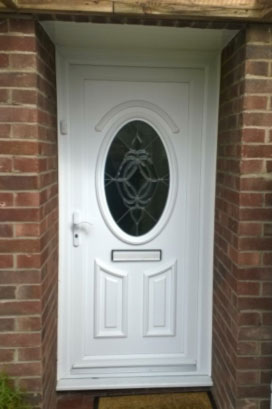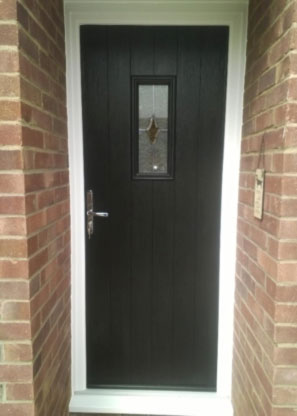 Or this to this classy Ludlow in Rich Aubergine
Or if its something a little more Cottage style that you would prefer –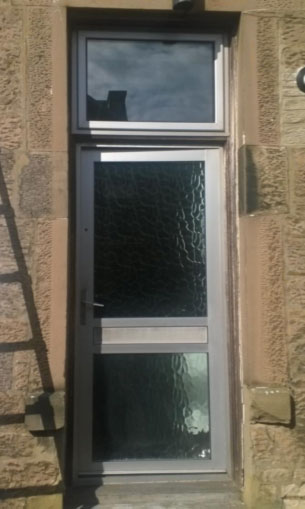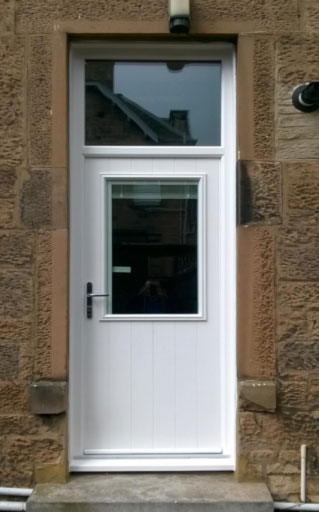 We can take this original Aluminium door  and replace it with a simple Beeston in white and frame
The difference is simply stunning
So there you have it this is how Timber Composite Doors can transform your home and not a gallery photograph in sight – unless of course they have updated the Gallery page and forgot to tell us which would be the norm.
Watch out for the next thrilling instalment of Timber Composite doors take(s) on the world (TCD TOW3) to see what else we have to do to keep the management happy.