Don't be Fooled, Of course it's a bargain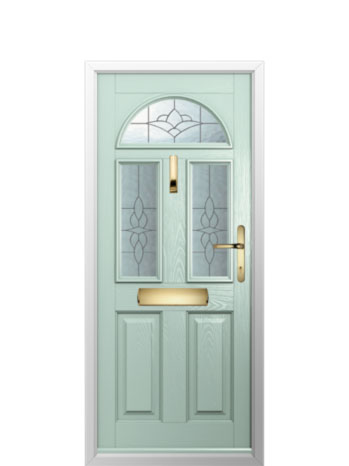 That fitter Dave that Frankie down the pub introduced us to turned out to be a real diamond – sorted the door and fitted it himself – looks just like the one above.
After Frankie introduced us Dave took the wife and I down to his lock up and showed us a few of his samples and we loved the one above straight away – of course we had heard all the stories about "wide boys" selling "knocked off" doors at "knock down prices" so we asked all the correct questions.
Who was the manufacturer? – he pointed us to a cracking web site which featured the door of our choice – full of information that web site told us the full specification thermal and sound insulation etc. plus all the certification standards the door had achieved – so we knew it was a quality product.
We noted on the manufacturers web site that they only dealt with "approved Retailers and Installers" whom they themselves vetted – unfortunately "Dave's" name was not on the approved list so we asked why – his response sounded perfectly reasonable at the time – "a mate of his who worked for one of the companies on the list had a "private" deal where he could by a few doors off his employer to supplement his "commission" and he slipped a few to Dave as a favour at a "reasonable" cost so they both made a few quid.
The manufacturer's web site had one of those door designers which gave the price of the door as you developed it – so of course we asked Dave how he was 40% ish cheaper – he touched his nose and reminded of his "private "deal where he got the doors at "cost price" benefitting from the approved retailer's discounts so he as a one man did not have the overheads – sounded good to us- so we gave him the go ahead.
Door installed and looked good so we gave Dave his fee in readies – when we asked where the certification as per manufacturers web site was he advised he would put it in the post – we're still waiting three months on.
A couple of weeks after installation the glazed panel started to rattle and eventually worked free – I am told it's called a cassette – tried to track down Dave – his lock up was empty and Frankie had no idea where he lived. Took a chance and called out a guy from the company where the door was supposed to have come from he took one look and said –
"Not one of ours – that's one of those imports from somewhere out east not in the same league as ours for quality or durability"
He kindly put the cassette back and showed me the most obvious reason why he knew – remember the web site you looked at the door had a timber core he then used a screwdriver to prize off a piece of the polyurethane core"
"Sorry mate you've been had – how much did you pay"
When I told him he smiled and shook his head and reminded me of the words of the web site "an expected life span of 30 years" to which he added" I would not give this three year before it falls apart.
Here at Timber Composite Doors we sell quality Solidor timber core composite doors and we can guarantee that none of the above has ever happened to any of our customers – we are on the list of approved Solidor installers (click on NE England and you will find us) we give competitive prices not "bargain" prices – we provide an excellent service at least that is what our Trust Pilot reviews tell us –
The Solidor range of Standard and Italia Collection are quality doors and Solidor is a company which cares about its reputation take a look at one of their latest tweets/blogs and you will see what we mean – "Make sure the doors you sell are legal – installers carry the can if they're not" – the main point of this tweet/blog is to highlight that all quality doors are backed with a CE Mark

CE marking is a mandatory conformity marking for certain products sold within the European Economic Area (EEA) since 1985. The CE marking is also found on products sold outside the EEA that are manufactured in, or designed to be sold in, the EEA.
CE Marking on a product is a manufacturer's declaration that the product complies with the essential requirements of the relevant European health, safety and environmental protection legislation
All Solidor products and therefore all Timber Composite Doors carry this marking so you can purchase from ourselves with the confidence that the product which you see on our web site will in fact be the product we install in your home.
We may not be able to compete with Dave but our product will last and that we can guarantee.