They are only doors – they are all the same aren't they
They look good, they protect your home and family from both the elements and unwanted intruders – but they are only doors
Just like for example this Beeston in Irish Oak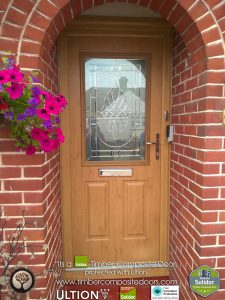 Here at GFD HQ home of Timber Composite Door appreciate that the above statement" They are only doors – they are all the same aren't they "is not quite as straightforward as it would at first appear but unfortunately a large number of our potential customers share the view that other than colour and style most doors are the same – Wrong!
Because we sell doors we have to know what goes into them and because we only want to sell tried and trusted reliable quality products we have to do our research into lots of other doors so we have a pretty good idea how good the Solidor door as sold by Timber Composite Door actually is.
The easy one first – the majority of manufacturers offer a wide range of styles and colours but few can compete with the options available from Solidor – we tried to count them for our blog "Solidor Composite front doors 1 billion options" and we gave up when the figure went past a billion so we can pretty much say we have that covered.
Secondly – the security of the fabric of the door – there are two endorsements that you will see on our web site in respect of our doors "PAS 24" and "Secured by Design"
Unless you are in the industry you will probably be aware that there is an official standard for the testing of the strength of the fabric of your door – the ever-changing PAS 24 – PAS 24 is a specific accreditation for enhanced security and is a requirement for composite doors in order to meet Building Regulations which is recognised by both Police and Insurance companies. Prior to the latest update of this standard PAS 24; 2016 the majority of composite door manufacturers complied with the requirements, whereby a door assembly is required to withstand a series of measured manual and mechanical tests simulating common methods of forced entry. Tests are carried out on a complete door set in its frame with identified points of attack within the specification PAS 24 requires all cylinders to be kitemarked. In addition to this, the complete door set in its frame must pass 2 additional cylinder attack; one with a mole grip and one with a screwdriver, by an accredited testing agency, to guarantee that both the hardware and cylinder of the door can withstand a manual attack lasting 3 minutes – the average amount of time it is estimated that a burglar or opportunist thief will spend trying to break into a property.
However, this latest revision of the standard which Building regulators are asking to be adhered to right now " the Cut test" has changed the rules somewhat.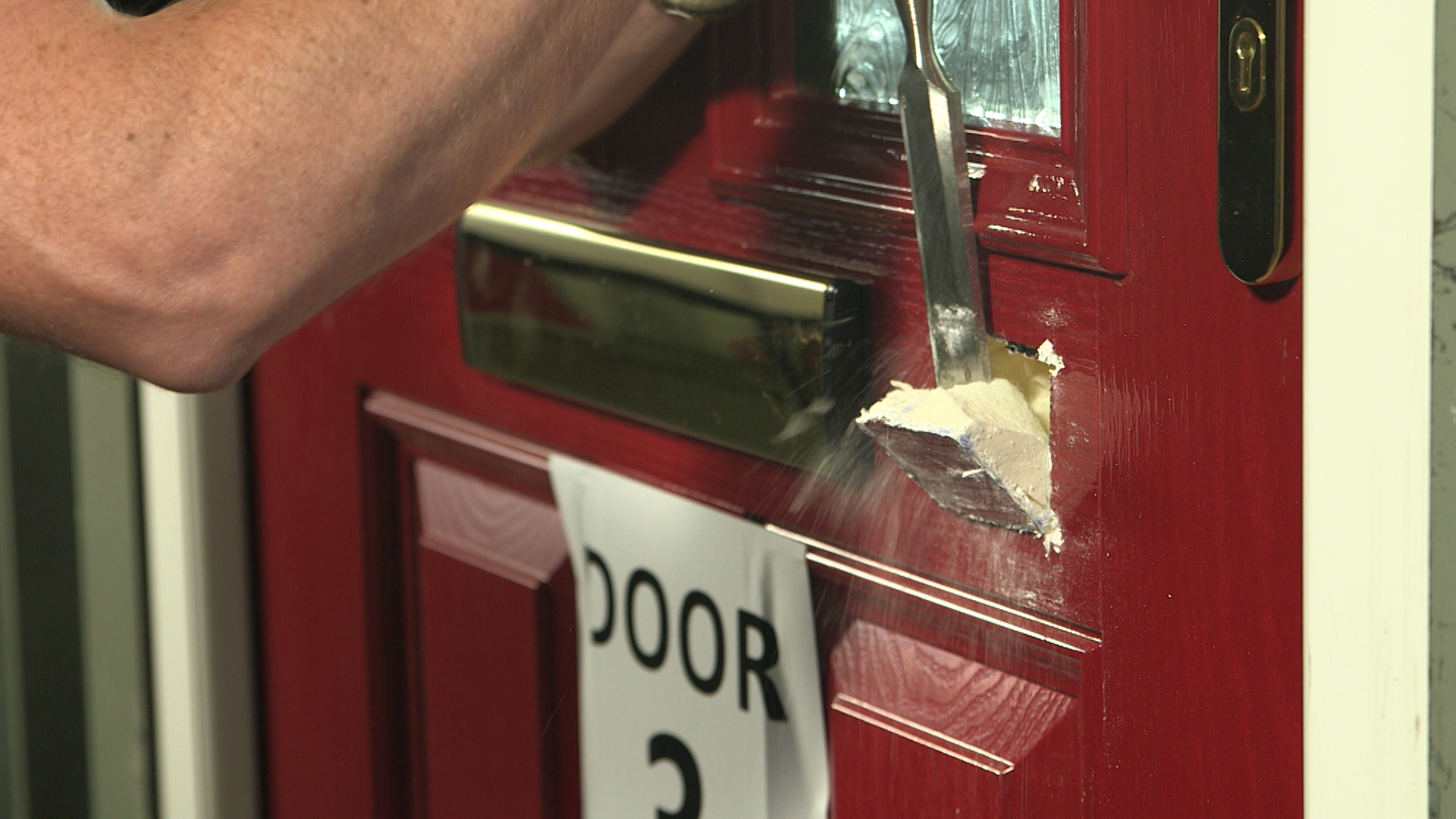 The previous standard meant that it was too easy to make large holes in many of the composite doors on the market, hence the improved test which requires a more rigorous "cut through" test performed on the door. The revised PAS24 test which has been incorporated into Part Q of the Building Regulations gives composite doors three minutes to survive an attack, using two chisels (a 6mm and a 25mm) and a Stanley knife. If, using just these tools, the tester can cut a 50mm square hole through the door in less than three minutes, the door fails. If he can't, it passes.
Here at Timber Composite Door we have highlighted this change in the regulations many times particularly in our blog and-now-youre-gonna-believe-us which we wrote within weeks of the change in the law advising how the Solidor door had already achieved this standard
Secured by Design is the official UK Police flagship initiative supporting the principles of 'designing out crime'? Secured by Design focuses on crime prevention of homes and commercial premises and promotes the use of security standards for a wide range of applications and products including the supporting of PAS 24
Weather protection – Another endorsement you will find on our web site is for PAS 23 – PAS 23 is the industry standard for the testing of door assemblies, to ensure that they are weathertight to achieve the standard a door set is subjected to a series of tests, which include:
Wind and water tightness
Cycle testing etc
Every component used within the door set tested, must comply to the relevant British Standard for that component before they can be put forward for testing to PAS 23.
Lock Security – this can best be summed up in a single word – Ultion – Solidor and Timber Composite Door were one of the first companies to introduce this market leading lock as a standard fitment and now a large proportion of the industry has followed our example. The easiest way to join in the Ultion experience is to take a look at the "Ultion Door Security" page on our web site where all the facts as to how it is the best deterrent to the would-be thief are spelt out.
The very next time that you hear someone say – "They are only doors – they are all the same aren't they" please refer them to this blog or better still ask them to give us a call and we will explain to them that not all doors are the same.
If you are the person who thought all doors were the same – now that you know the facts, please proceed back to the Timber Composite Door web site and commence the ordering of your new door.