Sarah Say's : Top Tips for Selling Your Home & More
If you do not recognise the lady in the picture you have clearly not been keeping up with trends in household fashion, and the best ways, should you want to, of selling your home. Sarah Beeny the face of property on TV and the owner of online Estate Agent – Tepilo has written or been quoted in literally hundreds of articles about the best way to spruce up your home to either improve your living standards or to assist you in selling your home – the three below being typical articles.
Sarah Beeny's top tips for selling your home
Sarah Beeny: How to add value to your home
Property expert Sarah Beeny reveals the five home improvements that could add up to £44k to your home's value
Throughout all of Sarah's articles there is one recurring theme –
"First impressions count"
As she correctly states in one of the above articles – "Most buyers form their first impressions of a house within seconds of walking through the door."
And her top tips to ensure that you give the correct impression – "Spend time tidying up the outside of the house – plant flowers, trim bushes, weed, repaint the front door and make sure your door furniture is looking really great. If you have a path make sure it is swept clean and looks tidy."
We here at Timber Composite Door underlined that bit about repainting the front door and making sure your door furniture looks good because we actually think there is a better way to improve the entry of your home.
Repainting your front door may sound like a good idea but the quality of the repaint will be determined by the quality of the door you are repainting and if your door is already showing signs of age a coat of paint is unlikely to hide the problems.
As for the door furniture – if its old pitted and tarnished no amount of polishing is likely to improve the appearance.
We know we have a vested interest because we sell very good quality Composite Doors but surely if you want to really make a statement about the entry to your home it has to be a new front door – clean and bright with a new style, fresh new colours and bright shiny door furniture all of which are standard if you buy a new Composite Door from Timber Composite Door.
The dictionary defines a door as – a noun – "a hinged, sliding, or revolving barrier at the entrance to a building, room, or vehicle, or in the framework of a cupboard" – which of course is correct but there is no mention of the real purpose of a FRONT door – to create that first impression but also to keep our family and possessions safe– nothing about security and strength and durability – nothing about safety from the elements of wind, rain and snow and definitely nothing that conjures up the image of warmth and comfort on a dark and snowy winters night, all of which are key in that first impression. After all, first impressions are not only created on nice sunny days – a first impression can be required every hour on the hour 365 days a year.
At Timber Composite Doors we sell a multitude of doors in various styles and colours approximately sixty basic styles before we add in the hybrids of stable doors, French doors etc and all available in a range of twenty colours and every one of them meets the criteria of creating a first impression that will give your home that "WOW" factor.
However, without Security strength and durability – first impressions would count for very little which is why all of our Solidor Composite Door range are thy are all constructed with a unique solid timber core construction thickness of 48mm, that extra thickness not only guarantees both strength and excellent thermal insulation qualities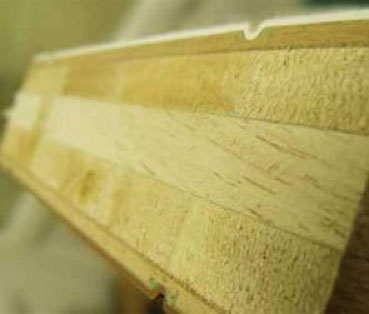 In order to ensure the Security strength and durability required to create that first impression every door we sell is strenuously tested by third parties to ensure that they comply with both PAS 23 & 24 accreditation (the one to protect against criminal attack) and "Secured by Design" (the standard approved by the Police and Insurance Companies)
The strength of the door does not end with its construction, a secure solid door would be of very little use if it had a flimsy lock ours do not – as standard we fit one of these –
The Ultion lock – recognised as the most secure lock available for the domestic market, a lock that has passed all of the tests designed by the Master Locksmiths Association to be awarded the "Sold Secure" accreditation find out the facts on our Ultion Security page, when combined with our "five point multi locking systems" and any one of our four hardware options contemporary, traditional, modern or digital, which, sorry Sarah, all look better than a re polished tarnished an pitted option.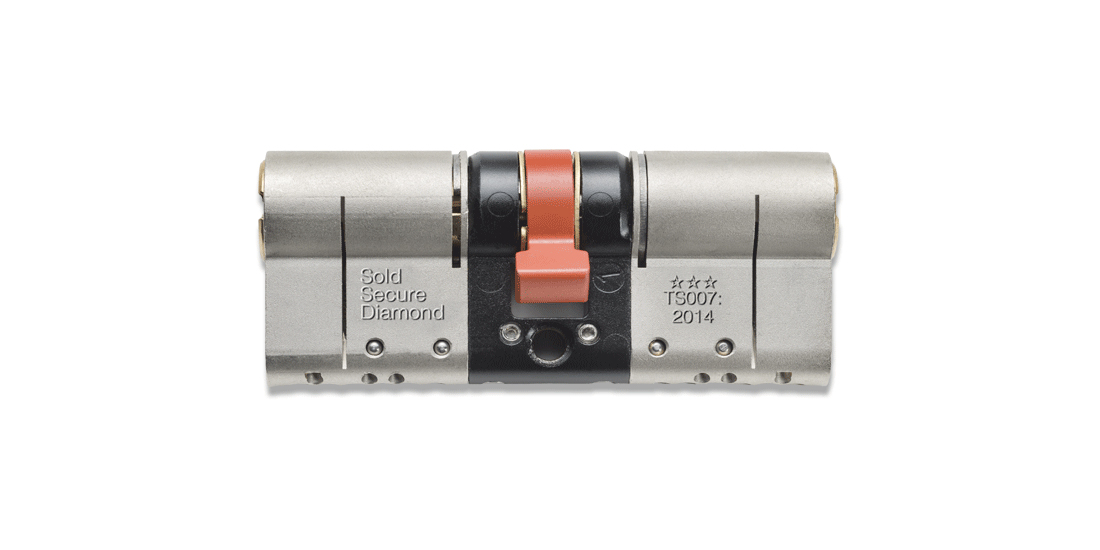 Once installed our doors always look good because the as doors and frames are factory manufactured as door sets (where the door is pre-hung in the frame) there is no messing about on site to level the doors in the frames – everything is pre-engineered which means we can securely draughtproof in the factory. This may not seem significant but a well-engineered, correctly installed door and frame is a key part of that first impression.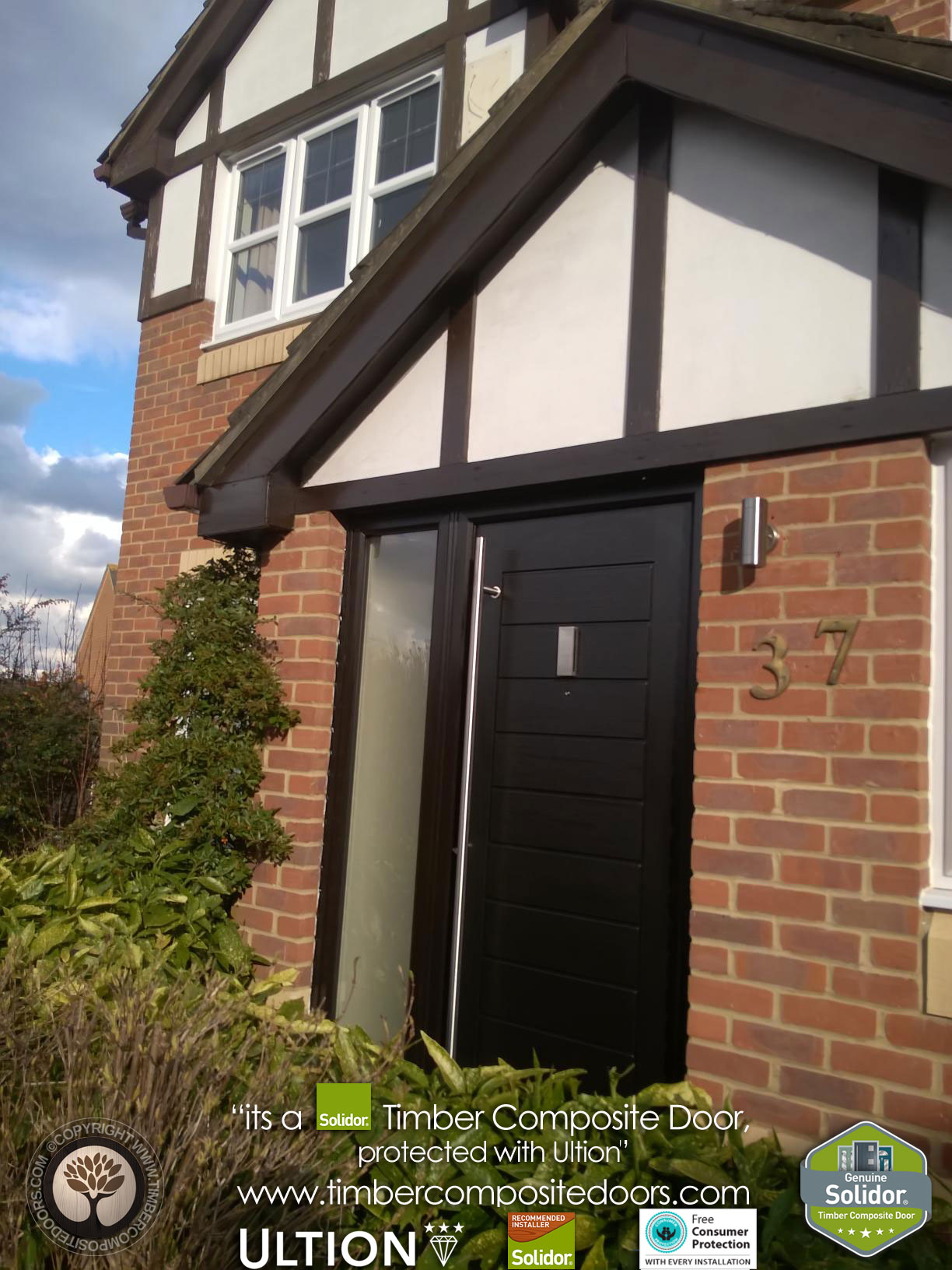 Five paragraphs back we skirted over our door designs – sixty of them (before we add the hybrids) colours twenty of them (unless you really want a one off RAL colour – we can do that too) and accessories – why – because we did not want to spoil your fun in designing your own front door but before you do that maybe a viewing of our Gallery page to whet the appetite – the Gallery page is where you will find photographs of some of our thousands of actual installations
Here's one we selected from the Gallery that we are sure Sarah would approve of, a Ludlow pattern in tasteful duck egg blue, shiny bright chrome hardware, all tastefully backlit with a warm amber light from within, a clean tiled door step with plant pots on the wall and a well-trimmed flowering shrub surrounding the arch, in short, a front door that will always create an excellent first impression.
If you would like to exercise your creative tendencies and design a door that you know will give the first impression that you want – take a look at our web site Timber Composite Doors and let the adventure begin.