74% of burglaries are through the door
(up from 71% 2014)
The above is a pretty appalling statistic but if we are to believe a recent article in the Telegraph : How likely is it that the police will manage to catch the person who burgles your house? the situation for anyone suffering a burglary is far worse than the initial statistic, as this article carries the opening paragraph –
"Nine out of 10 home burglary investigations are closed without a suspect being identified, according to figures from the Home Office."
And continues – "Of the 44,363 residential burglary cases recorded by police forces across England and Wales between April and June this year, 89.7 per cent ended without a suspect being identified."
All things considered it's a pretty scary set of statistics which makes it all that much more important that householders take whatever precautions they can to protect their property.
If 74% of break ins are through the front door a new solid secure front door with exceptional locking credentials has to be the first priority for all of us – and at Timber Composite Door we have the perfect range of Solidor door doors to fulfil this requirement –
A further frightening statistic is that –

A solid dependable lock has to be a priority and a multi-point locking system utilising the "Ultion" cylinder is the perfect solution, it is an exceptionally strong and secure cylinder that cannot be "bumped", drilled" or "snapped" (to find out more see our Ultion door lock page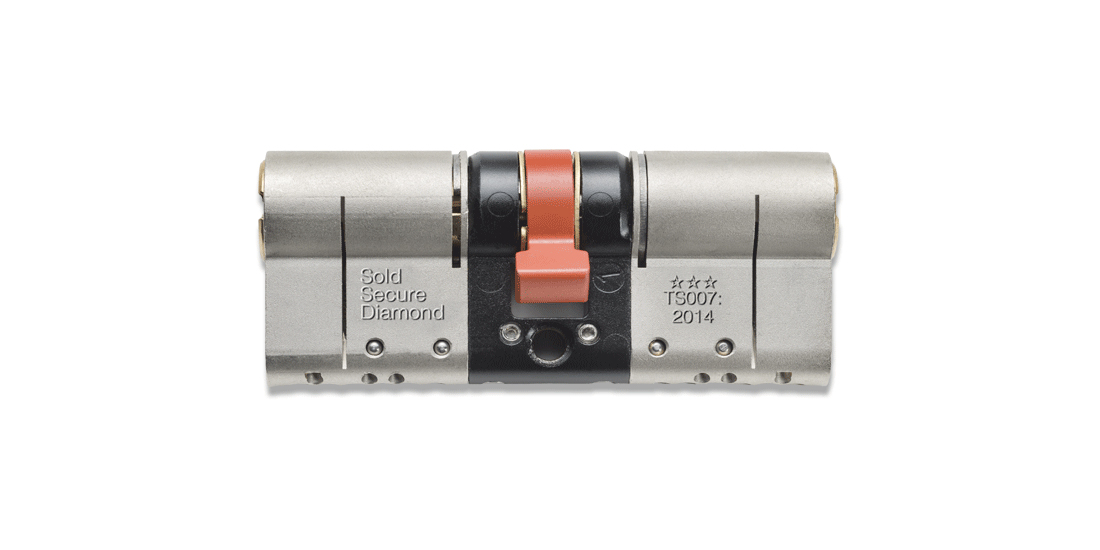 The Ultion – recognised as the safest cylinder lock currently available for domestic properties and it can be suited so that one key will fit all of your Ultion locks, which means one key could be suited to fit Front Door/ Back door/Garage door/Patio / Conservatory doors/ and the Kitchen/ Garage adjoining door–the Ultion lock is the key to the whole Ultion Defence System find out more by reading  our sister company "Eurosecure" blog Ultion Home Defence System parallels life journey
The Ultion a pretty much guaranteed way to stop intruders gaining entry by breaking your lock we can only say this because we have the video evidence of would be thieves giving up on trying to break this lock see And now you are going to believe us – these really do work!
A reliable lock is only as good as the door in which it operates – If you have any doubts as to the security of your front door a Timber Composite Door Solidor composite door should be considered as an optional upgrade to your home – with its 48mm solid hardwood core an 2mm thick skins you are guaranteed a high level of security this is a door that is almost impenetrable to burglars and easily complies with the latest "cut through test" requirements of the current Building Regulations.
The previous standard test (which has recently been upgraded) meant that it was too easy to make large holes in many of the composite doors on the market, hence the improved test which requires a more rigorous "cut through" test performed on the door. The revised PAS24 test which has been incorporated into Part Q of the Building Regulations gives composite doors three minutes to survive an attack, using two chisels (a 6mm and a 25mm) and a Stanley knife. If, using just these tools, the tester can cut a 50mm square hole through the door in less than three minutes, the door fails. If he can't, it passes.
Here at Timber Composite Door we have highlighted this change in the regulations many times particularly in our blog and-now-youre-gonna-believe-us which we wrote within weeks of the change in the law advising how the Solidor door had already achieved this standard – or you could just watch the video on the "what makes a Solidor" page of our web site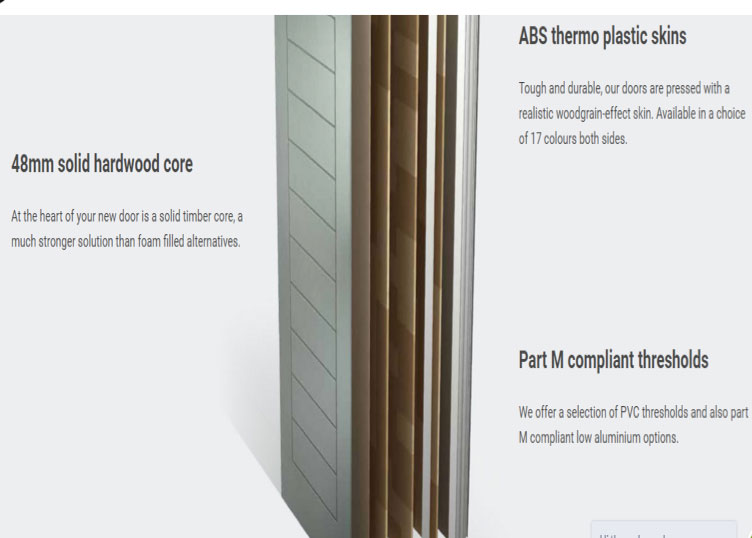 There are two endorsements that you will see on our web site in respect of all of our doors "PAS 24" and "Secured by Design"
–PAS 24 is a specific accreditation which is recognised by both Police and Insurance companies for enhanced security and is a requirement for composite doors in order to meet the current Building Regulations.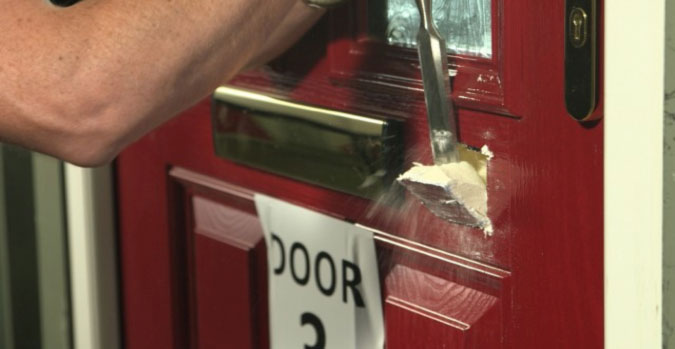 Secured by Design is the official UK Police flagship initiative supporting the principles of 'designing out crime'? Secured by Design focuses on crime prevention of homes and commercial premises and promotes the use of security standards for a wide range of applications and products including the supporting of PAS 24
The Timber Composite Door Solidor is not only a very secure door and perfect for beating all of the awful "break in " statistics – it loses absolutely nothing in the style stakes with literally "billions" of permutations a fact we covered in the noted blog with dozens of styles and colours and masses of glazing and accessories options you can, using our door designer, personalise your door to make it unique to your property.