New to you – times two – New Solidor Timber Composite Door Designs released
The Stirling is the latest addition to our traditional range of doors taking its classic lines from those doors of the "Georgian "era, this is a door which will look just as impressive on your suburban semi- or your country cottage, or both if you are that fortunate. In order to appreciate how stunning this door can look requires just a little imagination – so let's add chrome handles and letterplate, a stylish /ornate glass panel. a shining white frame with a couple of side lights and then set it all in an idyllic setting – the transformation is amazing and that's exactly what happens with every Solidor door – take a look at our gallery pages and you will see hundreds of such transformations- but few are better than this one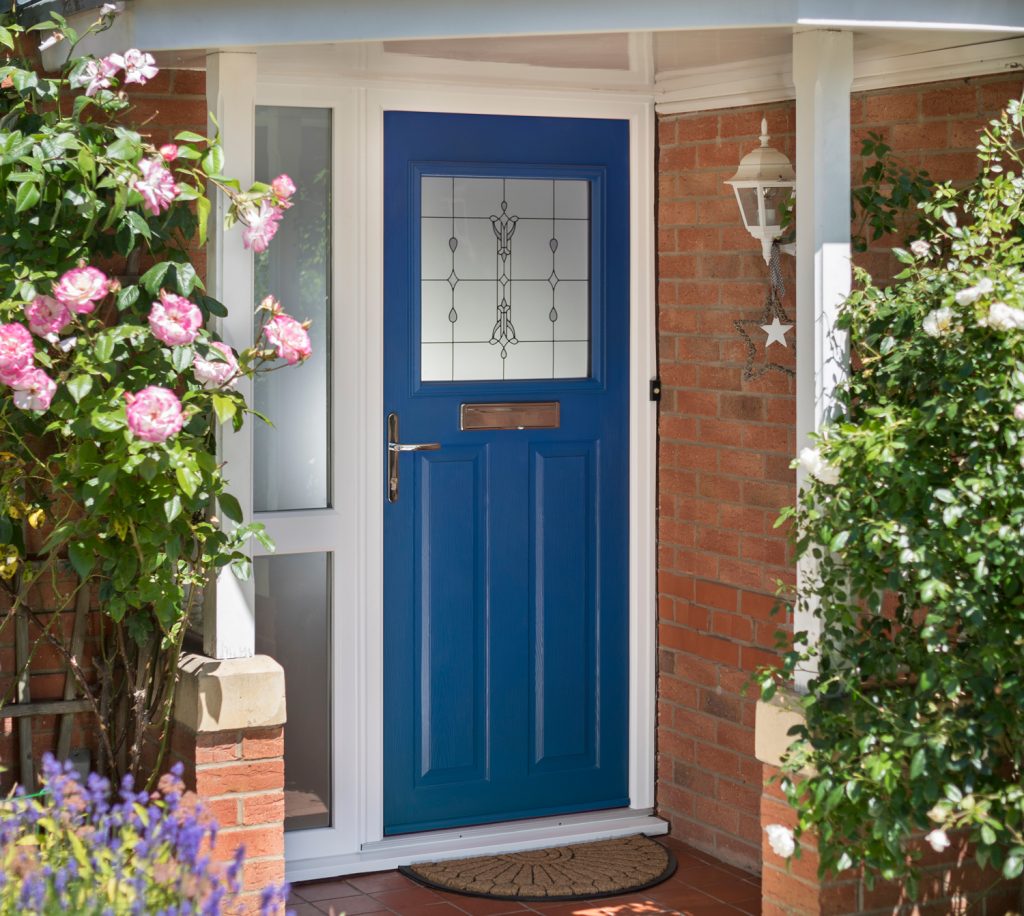 the Stirling is a classic door style which features a large glazed panel, perfect for those wanting to brighten up an internal hallway, it is manufactured to the exceptional Solidor high Standards using the very best of materials and quality accessories and it is available in a range of twenty colours which includes the three latest Pastel Shade additions to the range – Lavender, Cobalt Blue and Twilight Grey and if you are an individual who believes a door must look like wood all of our colours are available with a woodgrain finish.
The Trieste – is the latest addition to our "Italia Collection", same stylish good looks same superb manufacture that gives the "Italia Collection" just that little extra pizzazz and for that glazed panel, if clear or obscure are a bit too simple for your taste, we have three glazed panels which compliment both the Stirling and the Trieste perfectly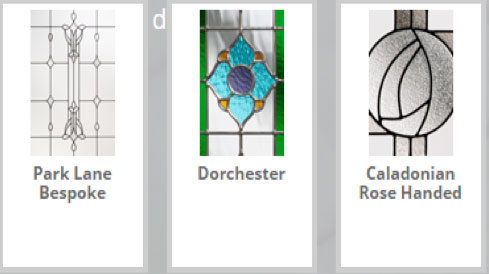 Unfortunately, the Trieste is so new to our range that we do not yet have a gallery photograph which does it justice, which means that you could be our first so please form an orderly queue to place your orders – as an example of how good it could look here is a sample from our door designer –
The Trieste in our new "Lavender" external colour with a Dorchester Glazed panel and a "Long bar" handle from our contemporary range, we will leave you to imagine the idyllic setting.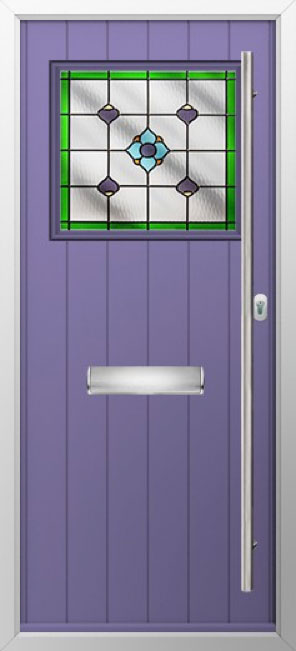 Whilst your imagining that idyllic setting here are a couple more points to consider the Trieste is perfect for adapting to a "Stable Door" which throws open the options of using it as either a front, side or a back door, which means it could look great on any of the external doors on your home – if you are the first to order the Trieste we guarantee to feature your new front door on our gallery page.