In only three years – Do you find the future a little bit scarey – take 2 – Consistency is good
Back in the summer of 2015 we used the above image in a blog entitled "Do you find the future a little bit scarey" to highlight the amazing things that could be done with "3D" printing technology – an article which we also referenced the march of robotics and questioned what the future held for all of us.
Over the last three years "3D" printing has evolved at a tremendous rate and items such as prosthertic limbs and cardiac models are common place simply typr "3D" medical into your browser and see for yourself where you will find hundreds of images such as those below.
Unfortunately we humans seem incapable of finding the good in anything without attempting to find an equal quantity of the "bad" or "downright" evil in equal quantities and "3D" printing is no exception – take the image below – another one of hundreds available on the internet which accompanies an article from The USA in July this year entitled "Americans can legally download 3-D printed guns starting next month"
If the future seemed scary back in 2015 – it seems a lot more so now and here is a question to consider – "how long will it be before we have our first "3D" printed prosthetic hand holding a "3D" printed gun and shooting an individual with a "3D" printed real cardiac heart -DEAD"
Farfetched – maybe – possible – not yet but soon – scary as – most definitely
As of today's date, we at GFD Group are unaware of a "3D" printed door – although it is now possible to print hinges, handles and a few other components and it must surely be only a matter of time and scale preventing such a development. As we highlighted in the original article our own manufacturing and administration techniques and processes are being constantly updated reviewed and refined by advances in technological know how so we are not isolated from such advances, but we are pleased to say that some things have remained constant in our world of doors – the stunning Milano solid door in Anthracite grey featured in the original article (and below) is still one of our best sellers and in the intervening period we have added more styles, colours, glazing and accessories options to match our customers' requests –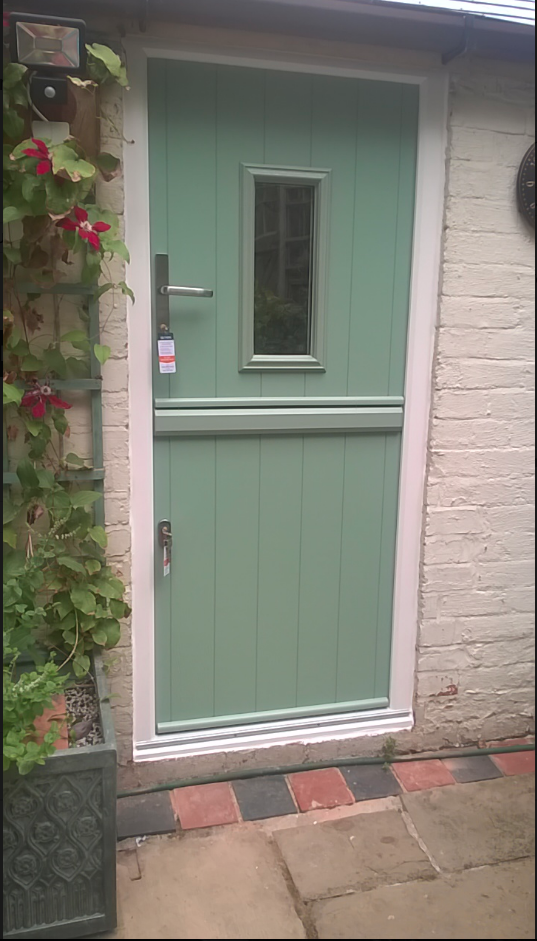 One of the features added to our web site since the original article – definitely not as exciting as printed guns – but much more useful and important to the majority of our customers, is our 0% Finance offers – if you have not visited our web site for some time – why not – there is nothing scary on there – just quality doors at competitive prices. In a changing world we at Timber Composite Doors are pleased to be consistent in the high-quality products and services we provide for all of our customers and leave the scary stuff to others.