Imagine being awoken at 4AM by two intruders smashing a brick into your front door?
This was unfortunately the terrifying experience of a Solidor Timber Composite Doors customer earlier this week, when two brazen attackers in balaclavas attempted to smash the glass in the front door and gain entry.
For privacy reasons we will not give actual names or location but our customers wanted to share the details of the event to showcase the true hero of the day – the Solidor composite door that Timber Composite Doors installed approximately two years ago.
Life in suburbia ought to be quite normal. Working hard to provide for your family, improve your home and to live and love life.
Mr & Mrs W of Glasgow, Scotland, where akin to many of us. In 2015 they decided to improve their home, and sought a new entrance door that would enhance the appearance of the home and make the hallway brighter, quieter and warmer.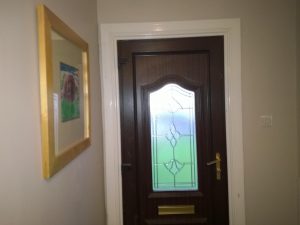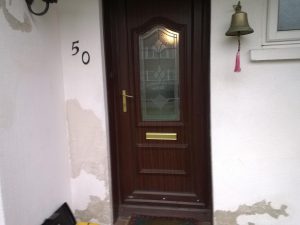 In our customers own words, the events of this week have made them appreciate how much more secure the door has made their home also.
Like the many other thousands of customers throughout the country, they came to Timber Composite Doors, The leading nationwide installer of Solidor Timber Composite doors.
Looking for the best composite door on the market the product had to be a Solidor, and they wanted it supplied and fitted by a company they could trust. After numerous conversations they decided to place their faith and trust in Timber Composite Doors!
The online gallery showed thousands of doors we had fitted throughout the country and was backed by the online reviews of real customers, testifying that we deliver on our promises. They chose this Solidor Beeston Timber Composite Door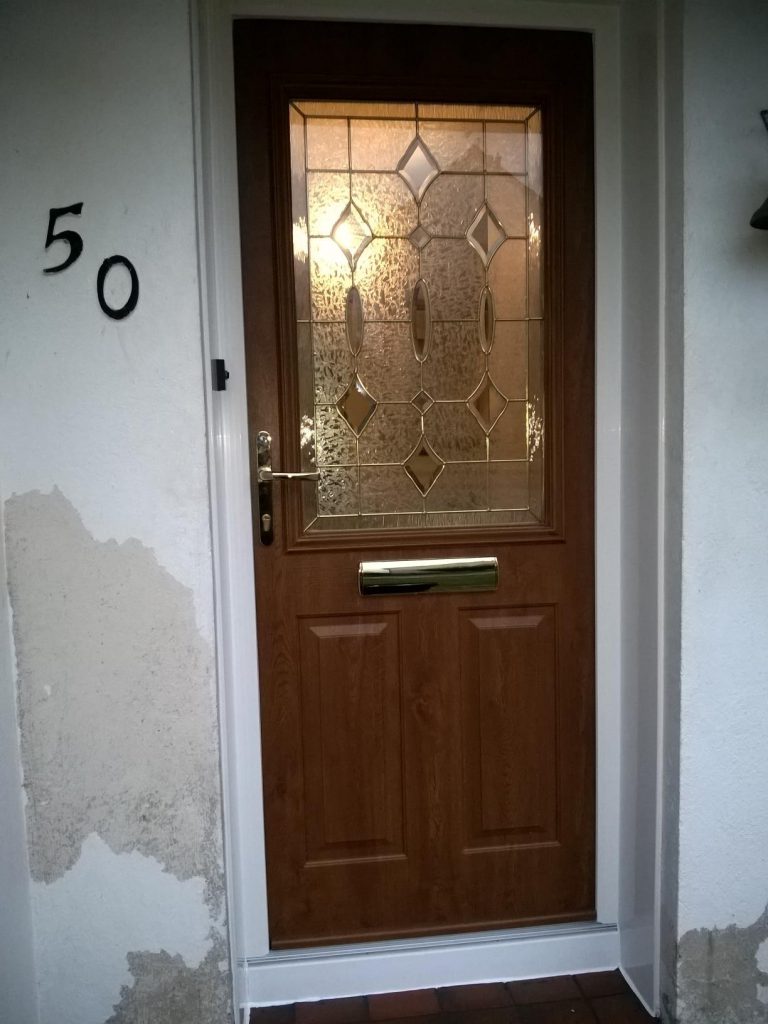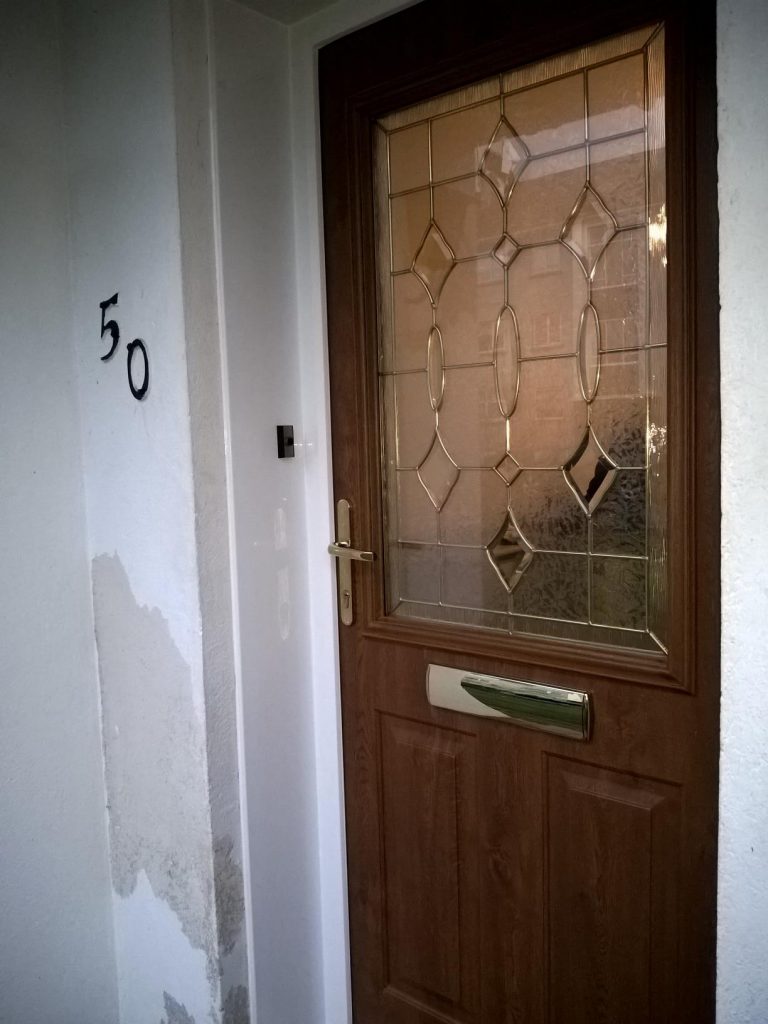 Shortly after the door was fitted a happy Mrs W called to say she was experiencing a few issues with the lock, a Magnum Cylinder. Toni, our head of customer services, spoke with Mrs W who was obviously very concerned. As a launch partner for the industries leading high security cylinder, the Ultion, she took it upon herself to replace the Magnum with the unbeatable Ultion Cylinder free of charge. Mrs W was delighted!
With a 10-year Product guarantee and 5-year installation guarantee with every Solidor Timber Composite Door, its fair to say Toni and the team didn't expect to hear anymore from this happy customer.
So when Toni received an email on the 5th December 2017 (2 years on), she was quick to jump to the customer's aid!
In our customers own words –
"We were awoken at 4am this morning by 2 men in balaclavas trying to force entry to our house by smashing the glass in our front door.

They repeatedly smashed a brick into the glass – which held firm and prevented them gaining entry to our house.

It was the most terrifying experience my family has ever experienced.  The force and noise was such that it awoke neighbours 4 doors away.

I've added a photo of the door below so you can see just how well it performed."

Solidor Timber Composite Door Prevents Burglary

Solidor Timber Composite Door Prevents Burglary
At Timber Composite Door we recognise that Solidor and Ultion together make a pretty formidable team and we have actually previously featured a blog called Quality doors; Quality locks: Solidor and Ultion where a customers door video camera shows two would-be burglars giving up after trying to break an Ultion lock on a Solidor door. After this incident maybe we should rename that blog Quality Doors; Quality locks and Quality Glass?
At Timber Composite Door we pride ourselves on our customer service – not just selling the product, we know that customer service never really stops. Throughout the week, we have assisted Mr & Mrs W every step of the way in liaising with both their Insurance Company and Solidor in order to make this difficult period as bearable as possible.
In this instance our head of customer services is singled out for special commendation – to quote our customer –
"I must praise Toni Lorriman, who my wife has been dealing with. She has been great in helping work out what is required".
We shall be continuing to assist in this matter for as long as it takes because that is the sort of customer service we want to provide.
Mr W also commented
"Maybe they were assuming the car keys would be sitting in our hallway waiting to be picked up.

We live on a very quiet, affluent residential street, which is also a cul-de-sac.

We're very close to a by-pass and they had assumed they would be able to gain access within seconds and be away with the car in only a few seconds more and straight onto the by-pass.

Luckily – it didn't quite work out like that for them!"
Toni, head of customer services at Timber Composite Doors commented,
"it may sound a bit clichéd, but the ethos of the company and all the team here is simply to supply the best products at the best price to our customers, and if there is a problem at any time, treat it as we would if it was our home. I can really sympathise with Mr & Mrs W, I've worked hard with Solidor and our fitting team, along with the customer's insurers to ensure we can get a new door made to their exact needs and installed before Christmas. I've also taken the liberty of giving the family free Ultion locks for the other doors in their home, so their family can enjoy the festivities, safe in the knowledge, their home is protected."
Timber Composite Doors, Solidor & Ultion make a great team for quality and service you can be sure of. When we say our products and service are those that any purchaser can trust – that is what we mean – and this "near-miss" statistic proves that point.