If we can do it for them, we can do it for you –
At Timber Composite Doors we relish a challenge and every now and then we have an installation which proves just a little more interesting than the average – take the photograph below – first impressions are that it is a simple door and single side screen – but look a little closer at the open door and you will see that that which first appears as a door and side screen is actually a "Porch" – beyond the right hand jamb lurks a 90 degree return side screen forming a second glazed side.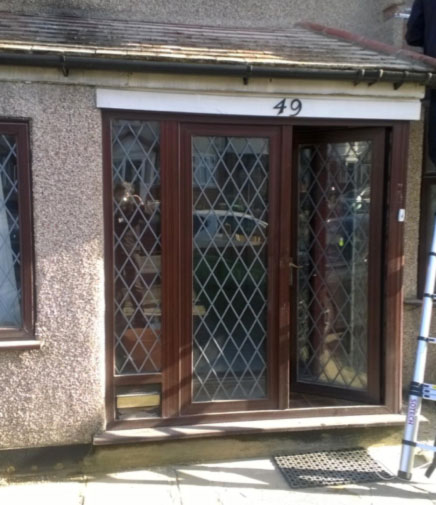 Our brief change the doors and side screens but retain the porch – it raised a couple of technical issues
Supporting the roof of the existing porch while we replaced the door and side screens
Forming a 90degree welded sill
but nothing that we could not overcome
The client chose a pair of doors that perfectly complimented their home – a pair of Palermo doors from our Solidor Italia Collection in Irish Oak with matching Irish Oak frames, pelmets and cills and then by adding understated but simple accessories they really brought the door to live – the twin ES 400 straight bar handles, the matching "Urn "knockers and the strategically placed letter plate put it all together and this clients choices can only be described in one word and that word is STYLE.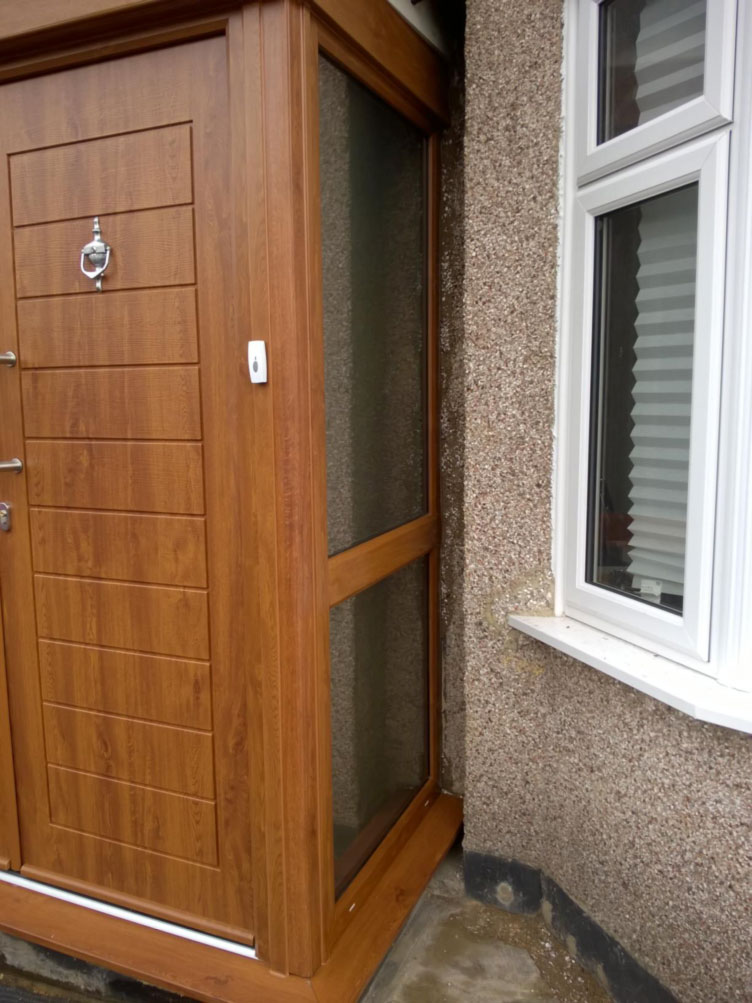 Creating a Porch that looks as good as this would not have been possible without the expertise of our superb installation teams – the unsung heroes who turn up wherever we send them in the UK and complete excellent installation after excellent installation – find out more about our "Premium Installation" service by following the link or you could just as easily take a look at what our many many happy customers say in their TRUST PILOT reviews.
For anyone out there who is still not convinced that this is a Porch we saved the best until last – here's the proof a photograph of the corner post and return screen – now that does look good.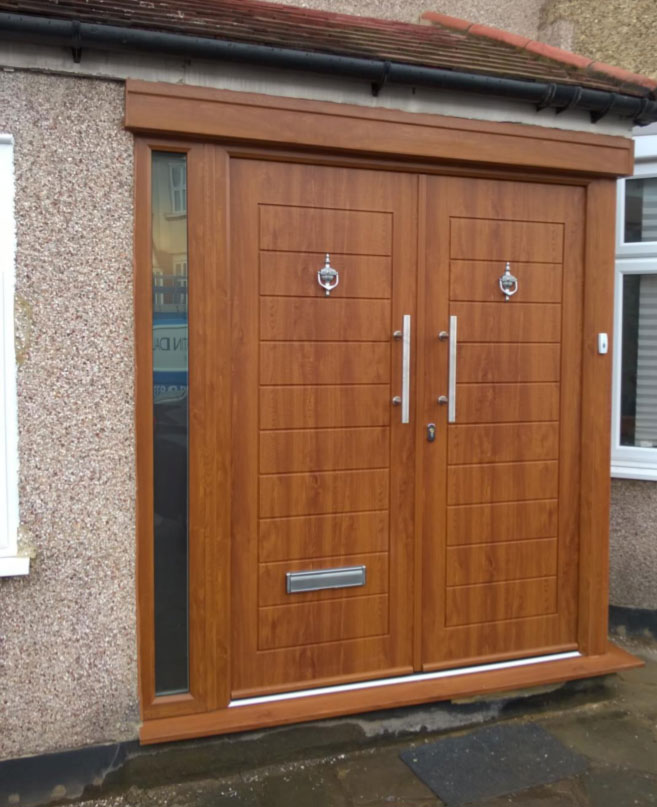 Here at Timber Composite Doors at we are never happier than when we receive the compliments of our clients – take another look at this Porch – if we can do this for someone else think how we could help you enhance your home.