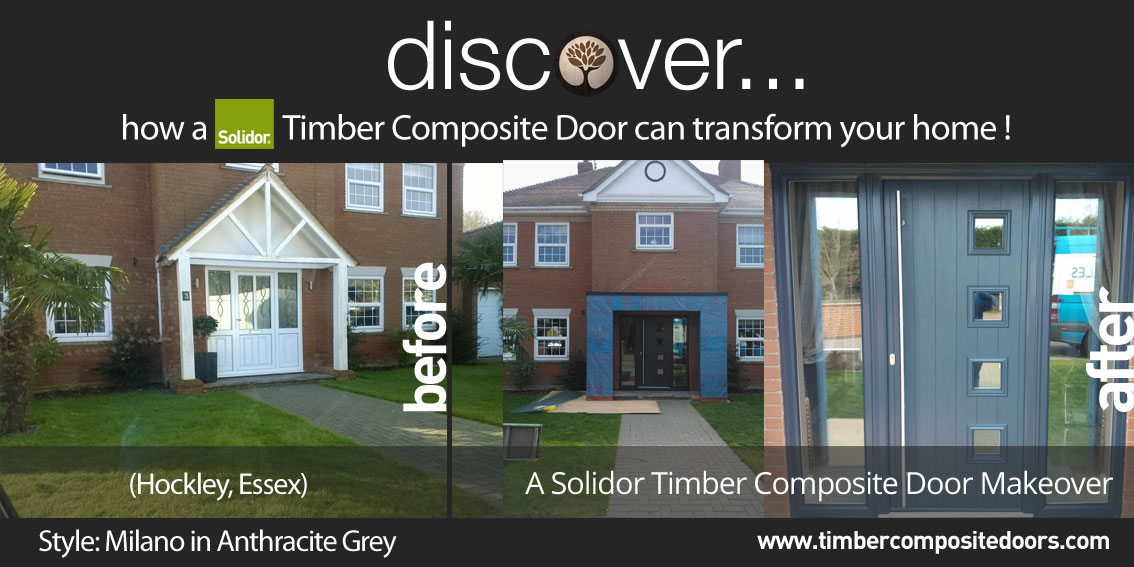 Some homes lend themselves to change and some clients want a radical change of style whereas some homes are better suited retaining the status quo and clients are happy to renew and upgrade rather than radically change – but whatever your choice of new doors may be at Timber Composite Door we will have the door for you.
Mr H of Hockley is a customer who definitely falls into the former category – a new door from ourselves was only part of his ambitious remodelling of the front of his home, off came the pitched roof, the entry porch was remodelled and in came one of our superb Milano doors complete with side panels what a transformation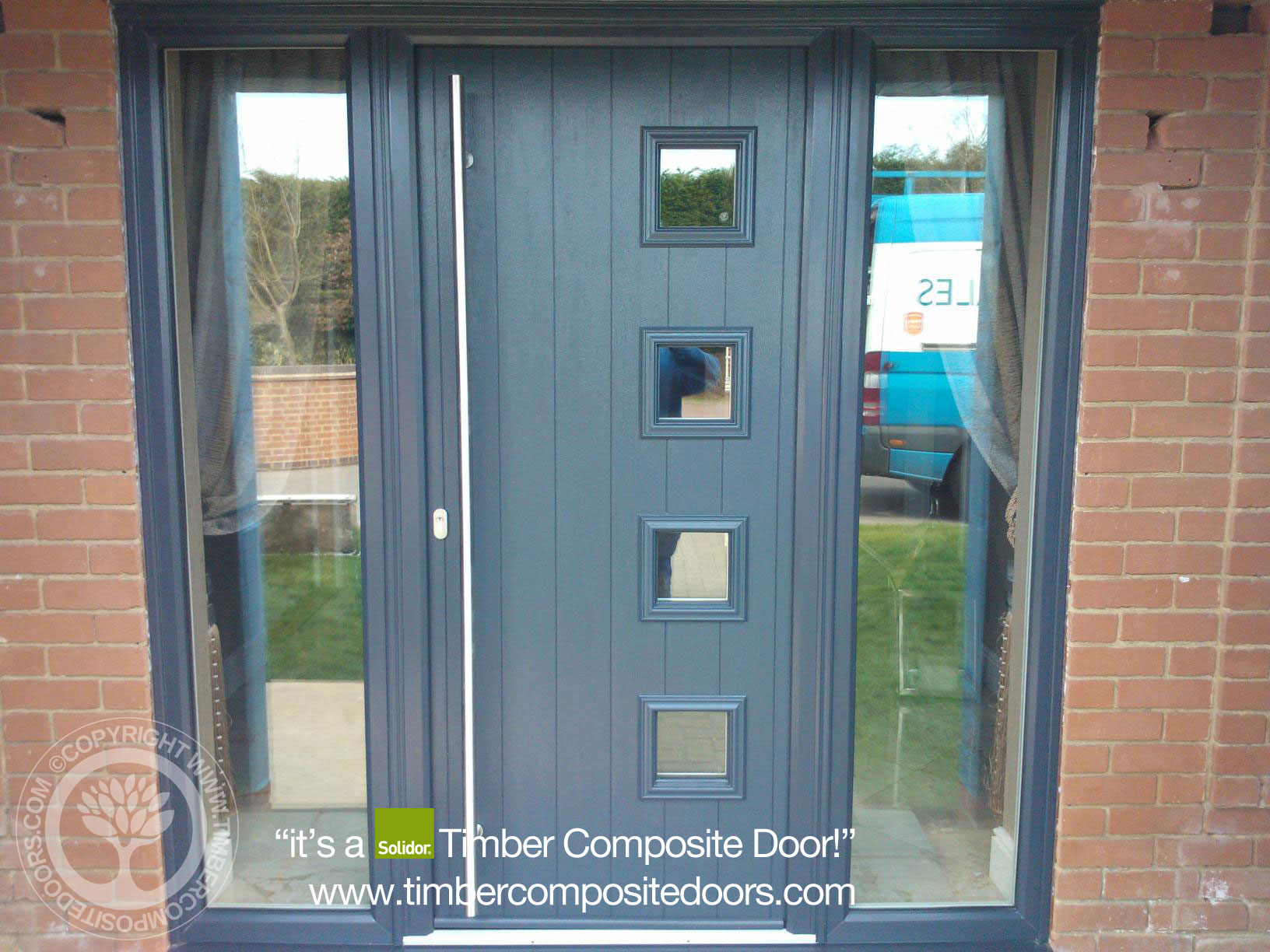 At Timber Composite Doors we love all of our Solidor range of doors but the  Solidor Milano Italia Collection  is just that bit special – stunning in fact – how can a door look this good and still be ECO friendly   – the answer

It is constructed with bonded 48mm thick solid five chamber Hardwood core using only timber that comes from forests which are managed to meet the social, economic and ecological needs of present and future generations

The door skins are coloured thermo plastic allowing all of our range of doors to be produced in a multitude of colours

Every door manufactured is part of a re cycling process that ensures that all the production excess materials packaging, polystyrene, cardboard PVC, timber, aluminium and steel all of which are disposed of in an environmentally sympathetic manner.

And the biggest carbon foot print saving of all – this is a door that is manufactured right here in the UK
Mr H made a superb choice –the Milano is a door that will make you feel so happy that just like the La Scala Opera House in the city of Milan it will have you bursting into song at every opportunity, if only to sing the praises of this most stunning of doors, at least that's the impact it has on all of us at Timber Composite.
We were so pleased that Mr H chose the ES3 1800 door handle to complement his Anthracite Grey door because this is a door handle that conjures special relationships – so much so that we even wrote a trilogy of blogs extolling its virtues you can check them out in our blog history the first one can be found at https://www.timbercompositedoors.com/fifty-shades-of-grey-doors/