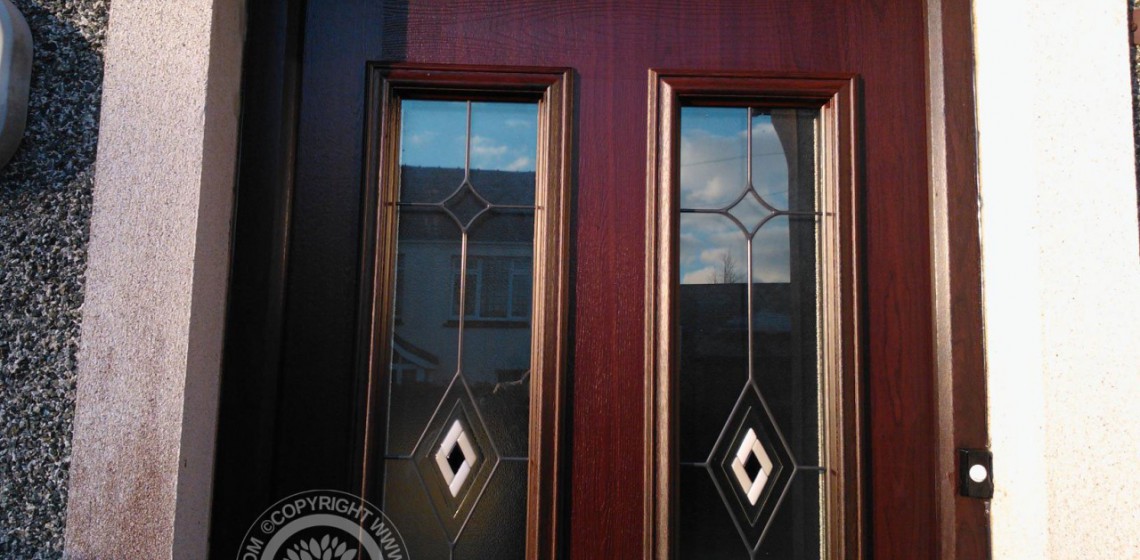 At GFD HQ we recently received the following mail from a gentleman who was interested in purchasing a door from our Solidor range.
"Thank you for your interest in our potential order.
I am currently looking into the specification of your door material, in regard to different suppliers.
I have spoken to other companies who offer a non timber core, and need to understand the benefits.
I will be in touch, when research has been completed"
It's not an uncommon question and we at GFD realise that it can be confusing for our customers and as always we try to help and give the service you would expect – so if you're in the same position as this prospective customer here are a few points to guide you in making your decision.
If we start off with the phrase "you only get what you pay for" it will pretty much set the tone of where this article is going.
Somewhere about ten years ago a new kind of door arrived on the market in the form of a Composite Door, a door that advertised itself as having better thermal credentials, superb durability and it was described as virtually maintenance free, a new era had begun. The first generation of composite doors came with a compressed polyurethane core (not unlike a big slab of tough polystyrene) and in the main they were good – but as with any product – "you only get what you pay for "and unfortunately some of the doors that were imported from Far Eastern sources and sold at very cheap prices have not helped the reputation of the door. However there are many reputable suppliers of very good quality polyurethane core doors who are selling their doors at competitive market values where all of the specification credentials that the doors initially boasted – thermal credentials – durability and maintenance free are being achieved and the majority of these doors are available in a multitude of styles and colours and represent excellent value to the purchaser.
But good as compressed polyurethane core composite doors are how "eco friendly" are they – with a compressed polyurethane foam core and GRP cladding they do not have the best of carbon footprints so the answer is "not very".
This lack of "eco friendly / green credentials" was spotted as a niche in the market that could be exploited and so the second generation of composite doors had arrived – these were doors that were manufactured from products that were classified as from "sustainable sources" but still had the thermal benefits, the durability and the maintenance free elements, and were therefore "eco friendly".
The difference between the two types of door –
Gone is the compressed polyurethane foam core replaced by a layered and bonded 48mm thick solid five chamber Hardwood core using only timber that comes from forests which are managed to meet the social, economic and ecological needs of present and future generations
Gone is GRP cladding replaced by through coloured thermo plastic skins
One of the first Companies to change over to timber composite doors manufacture their doors totally in the UK where they advertise that they have a controlled waste and recycling programme therefore adding to their "Eco friendly standing"
Whether others have followed the "Eco friendly" route to this degree is a matter of conjecture to the best of our knowledge we are aware of only one company who advertises this fact.
Both polyurethane core doors and timber core composite doors should be tested to meet industry standards of Pas 23/24 for strength and durability they should all have some form of certification confirming their thermal efficiency normally rated A (the best) –G (not very good) and the better doors should have passed the Police and Insurance requirements of Secured by Design Scheme.
The best of both polyurethane core and timber core doors will have been manufactured in controlled factory conditions and should have been subjected to strict Quality Control procedures to ensure that all doors produced are of a repeatable standard.
Some will argue that the ratings are better for timber core doors and for some doors tested they may be but for every specification criteria there are polyurethane core doors that reach the highest standards.
The door construction may be different but nothing is lost in the quality and available ranges of both of these types of doors, so how do you choose
If your door manufacturer /supplier is prepared to constantly extend and upgrade the styles, colours, glazing and accessory choices this requires investment of time, finance and resource and it is generally the mark of a company that is in the business for the long term and one that cares about the product it is serving up to its potential customers.
Unfortunately in this instance choice comes down to personal taste and how much you care about the environment – undoubtedly some doors are marketed and better presented than others more designs , newer colours , better choice of accessories, and unfortunately those three words – more – newer – better – come at a cost and that cost will more than likely be reflected in the price you will pay for your door