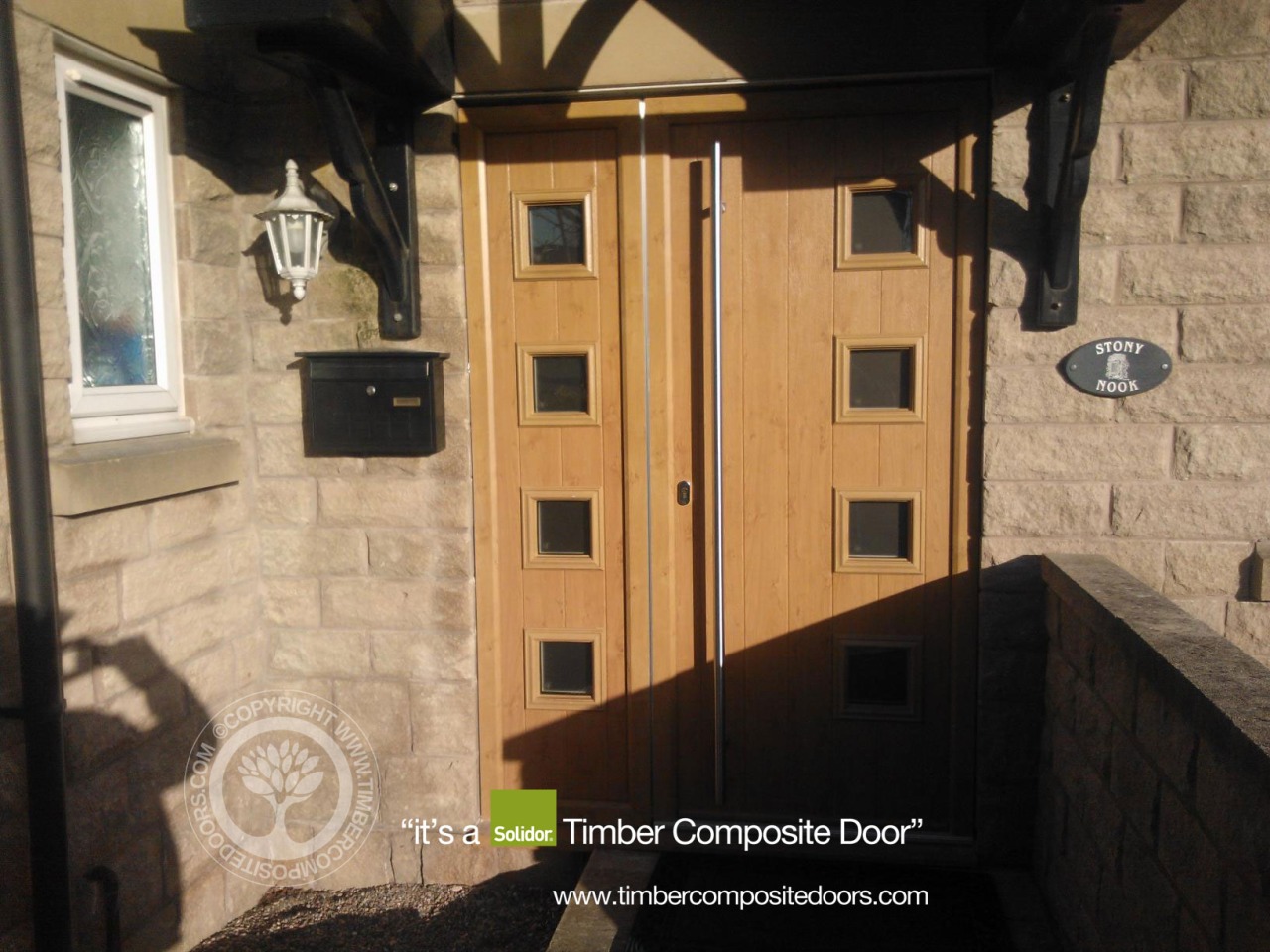 On the face of it, it is a stupid question of course the individual has to choose the front door – or does he or she or are there in fact so many constraints around selection that your door of choice is the door that chooses you.
For constraints let's say things to be considered in your selection.
Your front door is an integral part of your home it's where you do all of your meeting and greeting as well as being the focal point that draws people into your life – it can be very friendly if you get it right or just simply a door if you get it wrong. When you are in the process of purchasing a front door, there are a few key things to consider.
A new front door should be in keeping with the property.
If you are radically changing size and style do check you have the relevant permission to make the alterations
Make sure your door furniture is in proportion to the size of the door.
Buying a door and frame as an integral unit (a door set) will generally make for easier installations.
Choose a colour for your door that is sympathetic to your property and to keep it looking its best be sure to regularly maintain it (which may be just a wipe with a damp cloth for many modern doors and if you have plants around your door do not forget to water them there are few things that look worse than "dead" plants surrounding a front door..
None of the above appear little more than common sense but they are simply the basic rules we now have to consider the more complex issues.
1) Aesthetic appearance. The correct choice of front door can completely transform the appearance of your house and is a probably one of the most cost effective ways of doing so. But to get it right you will have to think about colour, pattern, style and material. A door that is sympathetic to the style of the house will always look better than for example – a contemporary looking door wouldn't on a period home.
Your front door can say a great deal about your home in terms of style and character, and it creates that first impression but only if you get it right get it wrong and it will definitely not be the door you thought you chose.
2) Budget. You have seen the door of your dreams – you love it you want it and – you cannot afford it! You need to be clear on what you can afford to spend on your front door so you can pick a door that fits both your budget and your aspirations. There is a lot to consider –
Appropriate materials, wooden doors may look great but need constant maintenance and if they are hardwood they are guaranteed to be e expensive whereas modern GRP clad doors are more practical in terms of durability and generally more affordable
Style -modern composite doors can now be made to match any style but costs for differing styles and manufacturers can vary significantly
Glazed panels -if you choose a door with glazed panels, choose carefully, single double or triple glazed doors or patterned glass – your choice will impact the cost.
Accessories – as last your choice will impact the cost.
-get it wrong and it will definitely not be the door you thought you chose.
3) Reviews.  So where do you go to buy your door – the majority of manufacturers, retailers and installers will have some feedback format do not ignore them they are generally a very good guide to reliability. Doors can now be purchased from an array of places, including  online as with any products and/or services, it is always wise to read and assess all past reviews and feedback from other customers and see images of the company's work. Genuine customer reviews that recommend, customer service and reliability, t quality products and excellent installation are companies to be highly considered. It you find a supplier that seems a great deal cheaper than anywhere else, do your research thoroughly before you commit!
Get it wrong and it will definitely not be the door you thought you chose.
4) Security. Looks are not everything when choosing doors it has to be secure and weather tight Different doors and doorframes have varying levels of security and it can be confusing but there are some pretty obvious things to look for – if your door is stated as complying with PAS 23/24 and it has "Secured by Design" certification you can be pretty sure you are buying a quality robust door. PAS 23/24 is the industry standard for security and weather and Secured by Design is the Police and Insurance Company accepted standard for security. The majority of modern composite doors have sophisticated multi point locking systems as opposed to the deadlock systems fitted to timber doors – again we are back to budget –the majority of door s currently available will have an optional upgrade to a better standard of locks hinges etc but again at a cost.
Get it wrong and it will definitely not be the door you thought you chose.
And back to the beginning – "Do you choose your front door or does your door choose you" – get all of the above right and you are in control – you have chosen well
Get it wrong for more than a couple of the above points and as time passes by you may well ask yourself "did I choose this door or did it choose me".