Christmas Muzak – something different
Four weeks down probably another six to go – everywhere we go Malls, shops, pubs etc. the Christmas Muzak is in full flow which is of very nice the first half dozen times you hear it but when every outlet appears to be playing a version of the same tracks it can all get a little tedious.
At GFD HQ we try to be as inventive and informative as we possibly can be when we construct our web sites which is why we really appreciate it when we discover others of a similar mindset – when it comes to Christmas songs and presentations these guys the Pentatonix are definitely up there.
They sre definitely different because there is not an instrument in site which is difficult to believe when you listen to the sounds they produce Wikipedia describe them perfectly – an American a cappella group from Arlington , Texas consisting of five vocalists their music is defined by their own arrangement  style, tight vocal harmonies, extensive vocal riffing , deep and steady vocal baselines, and a diverse range of vocal percussion and beat boxing
The original tracks and performance of the Pentatonix certainly puts us here at GFD HQ in the holiday mood somewhat more than the standard in shop muzak – take a listen to – That's Christmas to me or Winter wonderland / be happy you may also be converted. We have provided the link which if you let it run will take you through a number of other familiar Christmas songs presented in a manner you may never have heard before – the rest is up to you.
With their soundtrack playing in the background it certainly inspires us to a sing a long and work just that little bit harder to ensure that all our Christmas Orders (and there are a lot of them) are fulfilled particularly for our excellent Timber Composite Doors range of doors just like the two examples shown below which are taken from our gallery page of actual installations where you can find literally hundreds of similar examples.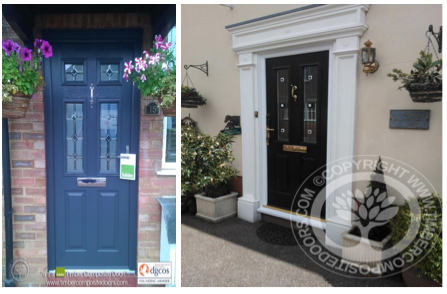 Our Timber Composite Doors range of doors is so exceptional we are pretty certain that once you have visited the web site and discovered all the options of styles colours and accessories available you will be wondering why you never visited us before – a problem easily rectified as we are already taking orders for 2017 installations – we would be very happy to add you to our schedule. However, we cannot promise that we will be able to provide a seasonal musical backing track quite as good as the Pentatonix.
But we would like to wish all our customers a very Merry Christmas and a Happy New Year

Timber Composite Doors Christmas 2016 from Timber Composite Doors on Vimeo.