We must be value for money
At GFD HQ we try to keep up with current affairs when we are not selling doors and with our vested interest in web sites something which is the very bed rock of our business – we were somewhat intrigued when we saw a recent BBC News headline " £250,000 Torfaen digital project labelled 'an embarrassment' . The story is based upon the setting up of a community web site in Torfaen South Wales and on first appearance it seems to be a very worthwhile cause as according to the Big Lottery Fi=und the project aimed to "harness the experience and skills of people in the 45 to 65 age group for the wider benefit of the community of Torfaen", which seems a very laudable reason for use of funds. Whilst we here at GFD HQ have no insight into the content of this web site we do know from our own experience that £250,000 buys an awful lot of web site and as we pay for our own we have a pretty good idea of cost.
This site boasts a mere 40 users in two years by comparison our Timber Composite Doors    site has more hits than that in a day and as we are an "e" commerce site we run pretty thorough analytics so we know all the various ratios re hits/sales conversions etc and we have to agree with the gentleman in this article who states that the site does not represent value for money.
At the GFD Group we think all of our web sites Timber Composite Doors, Global Door, Fusion Door, Composite Door Prices and for windows Global Sash Windows or if it's just accessories your after Eurosecure are pretty good because we take the time and effort to try to understand what our customers need and fill our website with all the important facts that help them make a valued judgement.
Doors may not be comparable with education – but if you want to buy a new front door on line you need to know the quality and specification of the product the services your online retailer can provide and much more and on our Timber Composite Doors web site you need go no further than our home page and you will find links to all of the following –
The door range, colours and styles
Finance
Customer Reviews
Free Delivery
Installation Service
And that's before you get to the door designer and Gallery pages of actual installations – everything in fact that you need to consider when purchasing a new door.
The doors themselves are pretty spectacular – Solidor timber core composite doors with high thermal and acoustic insulation qualities – solid durable virtually maintenance free and with an expected lifespan of thirty years under normal usage.
With styles and colours in abundance and perfectly matched hardware and glazing accessories it is pretty clear the amount of thought we put into designing this web site and it cost a mere fraction of the previously mentioned £250,000
With doors as spectacular as the –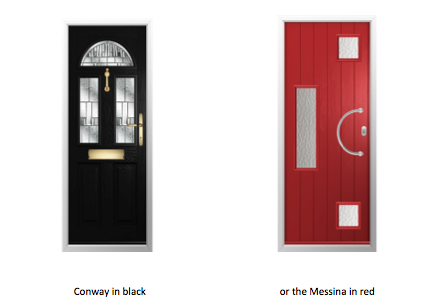 It's pretty clear why we are so proud of our web site and products and services
Wonder if the Big Lottery would like to give us £250,000 it's hard to imagine how awesome our websites could then be.