Two things that everyone likes
A gold star and a bargain.
For the Gold Star we could also have used
A Medal
With very few exceptions we – that is the vast majority of us like to be liked and we like it even more when our efforts are rewarded with a medal or a gold star – why – apparently because it makes us feel happy if we accept this "strange "piece on the BBC by Adam Gopnik "A point of view" although quite what his Shakespeare ramblings have to do with the concept of medals and happiness is to say the least difficult – but that's' the BBC
As for the bargain – it seems to be part of all of our make ups to look for the "value for money" element in everything we purchase.
At Timber Composite Doors part of the GFD Group of companies we are pretty certain that all of our Solidor doors whether it be the ten doors in our standard range or the nineteen in our Italia Collection all deserve Medals or Gold Stars – they are superb quality-the range of colours is excellent and the glazing and hardware accessories warrant special awards – these are doors that are guaranteed to make any prospective purchaser happy. As for the "bargain "element the whole philosophy of the GFD Group whether it be Timber Composite Doors, Global Door, Fusion Door, Composite Door Prices and for windows Global Sash Windows or if it's just accessories your after Eurosecure they are all part of the Group – is to ensure that we give our customers the best value for money possible which is why all of our products are so competitively priced – our customers seem to agree as in this recent Trust Pilot review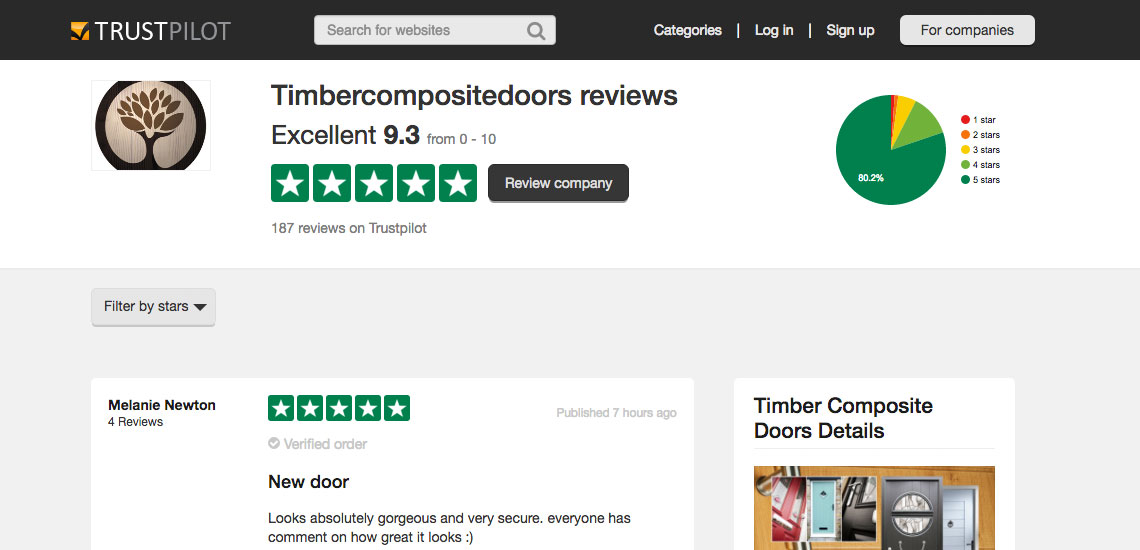 Make yourself happy, give yourself a Gold star become one of the thousands of happy customers who have bought their new front door from Timber Composite Door.