Are you looking to understand what a composite door is? Don't worry, you're not alone! Most people only purchase one or two composite doors in their lifetime, so it's common to have questions. Here at Timber Composite Doors, we receive enquiries like this every day from customers who have chosen a design but need a little more information to make an informed decision.
We offer a wide range of Composite Doors to suit any budget and with over 2 billion possible door combinations, we can definitely provide something special to meet your requirements and budget.
When it comes to choosing the perfect front door for your home, security and aesthetics are crucial considerations. Thanks to technological advancements, composite doors have gained popularity among homeowners. They offer an excellent combination of security, durability, and style, striking the perfect balance for your home.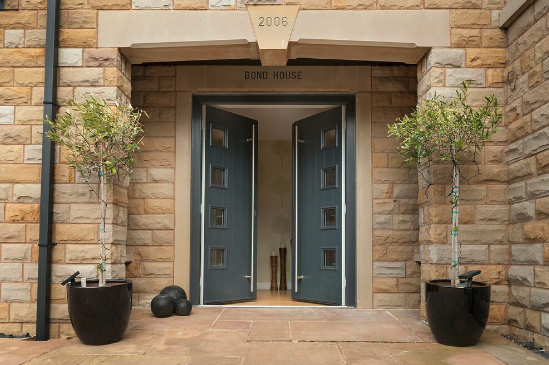 You may notice that Composite doors can also be specified as double doors or even 'French' doors. The image above shows our stunning Solidor Milano in Anthracite Grey really giving a 'wow' factor to the entrance of the property.
Composite doors: What are they?
So, let's delve into the details of what a composite door actually is.
Essentially, it is a front door constructed using a combination of various materials. Typically, these materials encompass wood, uPVC, and glass reinforced plastic (GRP). By integrating these elements, composite doors present a range of advantages that surpass those offered by traditional wooden or uPVC doors.
One notable aspect of composite doors is their remarkable strength and durability. They possess the ability to endure various weather conditions, ranging from scorching hot summers to icy cold winters, without exhibiting signs of deterioration. Moreover, due to their composite nature, these doors provide superior insulation, effectively retaining warmth and contributing to an energy-efficient home.
What are composite doors made of?
A composite door is usually made from a number of different materials such as:
A solid timber core (this is for door strength and durability)
An outer uPVC frame (making the door weather resistant and low maintenance)
Glass reinforced plastic (GRP – for a durable, long-lasting finish)
A high-quality finish (this will help the door to mimic the look of traditional wooden doors)
These materials combined together will create a door that is not only strong and durable, but also long-lasting too.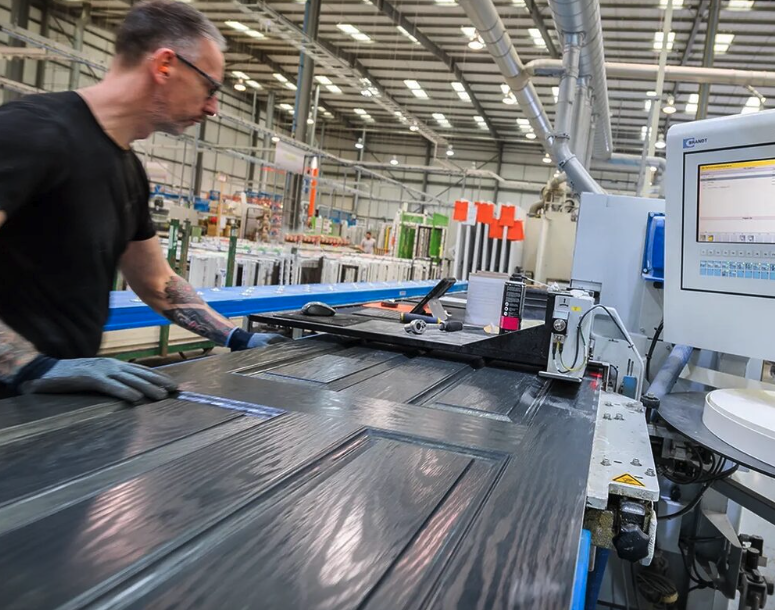 What are the benefits of choosing a composite door?
There are a large range of benefits to choosing a composite door for your residential or commercial property.
1. Increased Security
Composite doors are specifically designed to provide enhanced security compared to traditional doors. Their construction using multiple materials, combined with the latest locking mechanisms, makes them significantly more difficult to break into.
Our recommendation is to always ensure that the door you are considering has a 3-star cylinder. This represents the highest security rating available and meets improved security standards such as PAS24, document Q (required for new build properties), and Secured by Design (a security standard developed in collaboration with the UK police force).
3-star cylinders typically feature anti-pick and anti-bump features and are designed to intentionally snap when subjected to attacks. This intentional breakage ensures that the cylinder splits in half without exposing the internal locking mechanism, rendering the door virtually impossible to open.
While there are various options for 3-star cylinders, all Timber Composite Doors composite doors come with the 3-star Ultion cylinder from Brisant as a standard feature. The Ultion cylinder, released after years of development, is widely acknowledged within the industry, including the locksmith industry, as the most secure cylinder available. It has received numerous awards and is the obvious choice for us to supply only the best lock for our customers.
Watch this video that demonstrates how effortlessly regular euro cylinders can be broken, and the notable contrast when using an Ultion cylinder. If this video raises concerns about the security of your current door, and you're not ready to purchase a completely new door just yet, you can opt for peace of mind by simply ordering a new cylinder for your existing door. Fitting a new barrel requires only a screwdriver. For more information on this, visit our website Euro Secure.
2. Durability
Composite doors are renowned for their exceptional durability, making them highly resilient against various weather conditions. Unlike timber or uPVC doors, which are more susceptible to the elements, composite doors demonstrate remarkable resistance to denting, scratching, and warping.
3. Noise Reduction
Thanks to their unique blend of materials, Composite doors offer exceptional sound insulation capabilities. This makes them an ideal choice for homes situated in bustling areas or close to main roads, where noise pollution can pose a significant issue.
4. Energy Efficiency
Composite doors are also a top-notch option for homeowners aiming to enhance the energy efficiency of their homes. The incorporation of multiple materials in their construction ensures outstanding thermal insulation. Moreover, leading composite door brands are designed to comfortably meet the new 2022 UK building regulations, guaranteeing compliance with the latest energy efficiency standards.
5. Aesthetics
When it comes to Composite doors, you have the advantage of selecting from a diverse array of styles, colours, and finishes, allowing you to find the perfect match for your home's aesthetics. Whether you prefer the timeless elegance of classic white or black, or seek to make a bolder statement with vibrant shades like red or blue, there is a wide range of colour options available to suit your personal taste.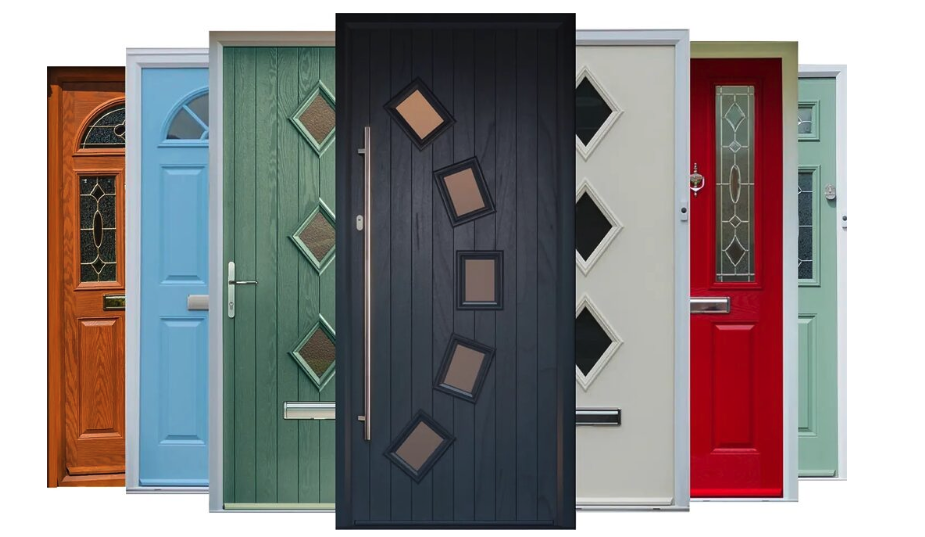 Summary
In conclusion, composite doors are an excellent option for those seeking to upgrade their front door. Their outstanding durability and security features make them a compelling choice. Moreover, their versatility in terms of color and accessories makes them a must-have for homeowners looking to enhance their entranceway. Whether you prefer a modern or traditional look, there is a wide range of options available to suit your style preference. You can opt for a bold and vibrant pop of color or choose subtle finishes for a classic appeal—the decision is entirely yours!
If you still have doubts about whether a composite door is the right choice for you, there's no need to worry. Our dedicated team at Timber Composite Doors is here to assist you. We can answer any questions you may have and guide you in selecting the perfect door for your home.
So why not reach out to us today and start enjoying the numerous benefits of a beautiful, secure, and long-lasting composite front door? Contact us now and take the first step towards enhancing the aesthetics and security of your home.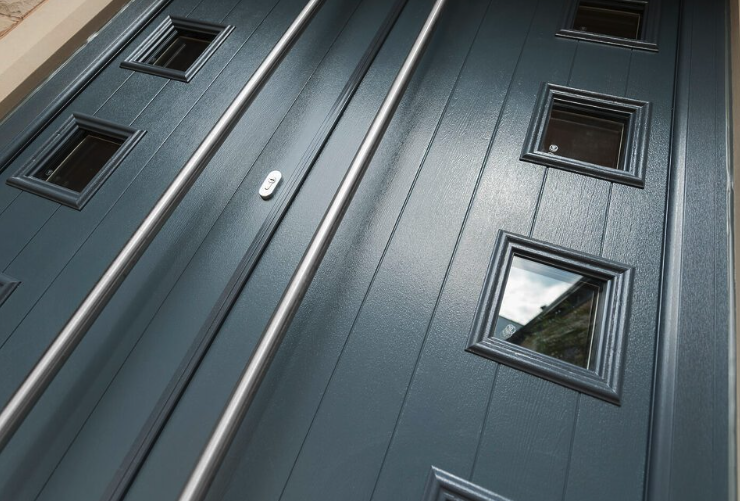 FAQs about Composite Doors
Q: What's so special about Composite doors?
A: Thanks to their construction, Composite doors offer the best of both worlds – the strength and durability that a wooden door has, along with weather resistance and the low maintenance of uPVC.
Q: Which is better, a Composite door or a uPVC door?
A: In many ways, Composite doors are considered much better than uPVC. Not only are they more stronger and durable, but they're also more secure. This makes them the perfect door choice for those in areas where home security is essential.
Q: What's the difference between a Composite door and a uPVC door?
A: The main difference between these two types of doors is down to the construction. uPVC doors are usually made from using thin uPVC skins with styrofoam inside, whereas with Composite doors, they're made from a range of materials including timber, uPVC & GRP. With Composite doors made from more than 1 material, this makes them much stronger, durable and a more secure than uPVC doors.