The Autumn leaves
The falling leaves drift by my window

The falling leaves of red and gold

Since summer went away the days grow long

And soon I'll hear old winters song

But I'll miss you most of all

When Autumn leaves start to fall
Written in 1947 by joe Mercer and performed by just about everyone this perennial classic (yes we have taken a few liberties with the words) could have been written as a "sales pitch" for anyone of the online door companies in the GFD Group which if you are unfamiliar are –Timber Composite Doors, Global Door, Fusion Door, Composite Door Prices
We rather like one of the more recent versions by the late great Eva Cassidy – a bit different and haunting with beautiful instrumentals – when compared to the more classical versions
Now that the evenings are starting to get a little shorter and dusk is arriving a little earlier and there is that slight chill in the air that you did not notice last month – we all know – although there is still time for an "Indian Summer" – the dark days of winter are rapidly approaching.
Here in GFD HQ as we watch those leaves start to fall our thoughts turn to all the unfortunate individuals who have for yet another year chosen not to upgrade their front door to a new "Composite Front Door".
We at GFD HQ are more than familiar with the benefits such an upgrade can bring –
better insulation from the solid core = less heat loss
pre-engineered door and frame = easier installation and better fit
super draught sealing = no draughts and less heat loss
better insulation from the solid core = greater sound deadening qualities leaving the outside, outside.
and then of course there are all the stunning colours and styles which can only add value to your property. There is a recurring theme in the benefits of a new Composite Door – less heat loss which means it's a step towards a warmer home and reduced energy bills – we are not saying that cheaper energy bills would pay for your new door in" X "years – because no two winters are the same – but any saving has to be a good saving – particularly if you are already planning for next years' holidays.
Back to the styles and colours – take a look at our Timber Composite Doors site where you can find such beauties as these –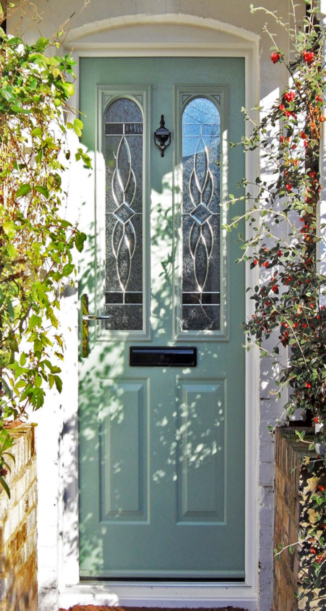 The "Nottingham" in Chartwell Green – we put this one    In to remind us of summer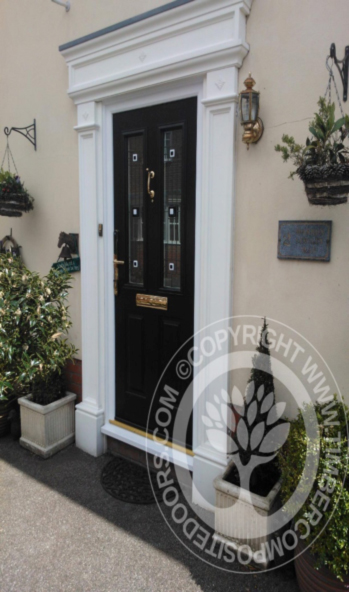 Or maybe you would prefer –
A "Ludlow "in Black
These are only two of the hundreds of the literally hundreds of images of actual installations carried out by our Timber Composite Doors company featured on our gallery page plus we also have a door designer where you can design the door of your choice that will personalise your property the way you want it.
Why delay any longer – winter will be with us sooner than you think a review of our web site and the placing of an order can have your new door installed in a matter of circa a couple of weeks (dependent upon your choice of door)
PS if you have forgotten or never knew what a wonderful "pure" voice Eva Cassidy had it is well worth doing as I have in writing this blog – just let the "YouTube" link run after Autumn Leaves settle down and listen to some of the stunning tracks she recorded.