Summer be- gon – ia – No 11 in the Timber Composite Doors "Celebrate Summer" series of doors that money cannot buy
A dark green Bologna pattern door from the superb Solidor Italia Collection emblazoned with a deep yellow begonia lowers the curtain on the Timber Composite Door series to "Celebrate Summer" with doors that money cannot buy- and could there be a more enchanting pairing to close the year.
As the days grow shorter and summer fades away one of the last remaining flowers to wither and die is the begonia one of the lovliest of flowers that blooms from June / July until the first frosts of autumn. The Bologna – solid, stylish and dependable and ready to withstand whatever weather the winter may throw its way.
The begonia a member of the genus Begoniaceae which comes in the form of some 1795 species with some of the most stunning and vibrant colours one could wish for from deep reds and purples to the more pastel shades of creams and yellows
The Bologna a member of the genus Italia Collection which come in nineteen styles and in a range of seventeen stunning colours.
The name begonia apparently means "beware" and it is attributed to a 17th Century Governor of Sanata Domingo in the Caribean – Michael Begon – according to a noted flower dictionary
The name Bologna when associated with doors, rather than the Italian city of the same name simply means "Quality" – the same Quality that is associated with all of the Solidor Italia Collection. When there are nineteen styles of doors in the collection it is hard for us at GFD Group HQ to pick a favourite so it must be even harder for all of our prospective customers which is why we always encourage the use of our door designer which allows the user to make numerous selections until they finally find their perfect door.
Just to whet the appetite here are a couple that always seem to be up there with our best sellers and we do sell an awful lot of these exceptional doors.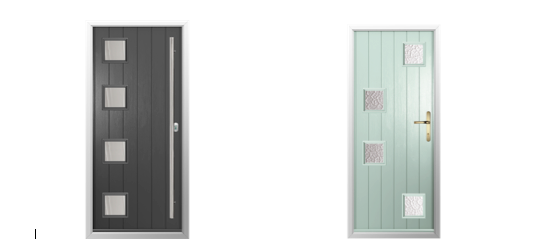 The Milano in Grey                                                                           The Modena in Chartwell Green
Summer may be gone for this year and the flowers may be disappearing but Timber Composite Doors are here all year round to provide each and every one of our customers with a superb selection of Solidor doors, from either the standard or the Italia Collections.