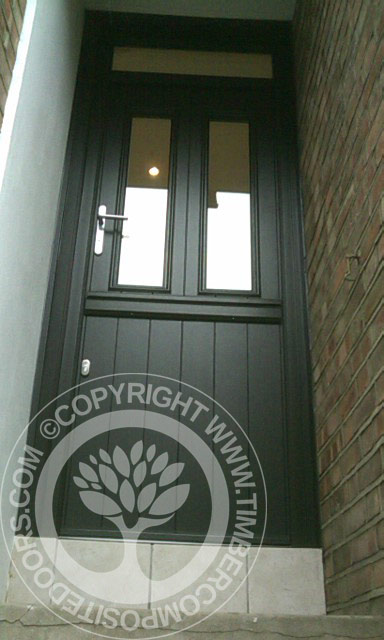 Picture the scene, the top half of your stable door is open, a gentle breeze wafts into your kitchen, you casually lean against the lower half of the door, coffee cup in hand, relaxing taking in the sounds and smells of the garden, happy as you survey your domain.
Never out of fashion in the country but rarely in fashion in the cities, the stable door , a style of door which is currently enjoying a renaissance as it seems to be back in vogue everywhere, at least that's what our sales figures at Timber Composite Doors.  Stable doors provide an effective and useful solution to a variety of door access requirements, both halves of the door operate independently to allow easy ventilation and additional viewing to the outside whilst keeping pets and young children secure.
One of the major  reasons for the change and increase in popularity of stable doors is that  – no longer does your door have to be manufactured as an all solid timber door – composite doors which provide all the benefits and more than a timber door (Ian a link to previous blog Composite v Timber could go here) can now be manufactured as Stable doors which means that when you choose a Solidor door any of the doors within the standard range and many of the doors within the Italia Collection can be integrated into a beautiful stable door and you can even benefit from different colours inside and out. Security is essential as two locks are required for a stable door and all of our stable doors come with high security, fully adjustable, multipoint locking systems and there's also a neat thumb turn cylinder to the lower half of the door..Each door is also supplied with a high security interlocking door bolt to secure the top and bottom halves of the door together. When top and bottom halves of the door locked together it functions as a standard door. Your door of choice may be a stable door but this does not mean that you miss out on the choice of our vast range of glazing styles and accessories, handles, knockers etc, if they are available as an option on our Standard / Italia Collection doors they are also available for stable doors so you can personalise your door to your individual taste.