Something else to think about as the nights grow long
Now that the long days of summer – the blue skies and the sunshine are rapidly being replaced by-
the longer colder darker nights of winter there is something else we should be considering other than the dark and the cold – 
The Autumn Equinox has come and gone the clocks are about to fall back and the nights and for the majority of us the evenings are no longer spent in the garden or the great outdoors. This is the time of year when the comfort of your own armchair placed firmly in front of the TV or maybe catching up on that book you have been meaning to read all summer seems the best option for most of us.
Of course there are a large number of individuals for whom the seasons make little difference as many occupations that work shift patterns are out and about in the evenings and overnight doing what they do to earn a living. There is also of course another group of individuals – the ones we try to forget about or ignore the existence of – until of course something happens to us and then it is invariably too late.
We are talking of course of your local neighbourhood burglar – he also has to make a living and
the longer nights provide all that ne needs in the way of more cover for burglars to come creeping around your property looking to relieve you of your valuables.
Maybe before you settle down to the TV or that book you should take a little look around your property to see what steps you can take to secure your property.
Starting from the outside – look out for hiding places – the burglar will – if there are bushes /hedges or fences that provide convenient dark corners – trimming back the foliage or installing an external sensor activated light might be all it takes to deter our burglar. A home alarm in principle works well and we have even heard of individuals who rather than go to the expense of installation have simply taken an old tool box painted it appropriately and screwed it to the wall – after all the burglar does not know if its connected. The downside with burglar alarms is the obvious one – the burglar has normally already entered your property before they are activated AND are your neighbours really brave enough or sufficiently concerned enough to come and investigate if your alarm goes off in the dead of night.
Moving inside – a property is not properly protected unless all points of entry are secured and that means doors and windows upstairs and down – they should all be fitted with at least one form of lock-
Windows – now that there are very cost effective locks available for all types of windows UPVC, timber and aluminium and with similar locks available for French doors and patio doors, there is no longer a reason why your windows can not be secure.
Doors – the type of lock you require will be dictated by your style of door timber doors should be secured using a mortice lock and/or night latch that meets British Standard BS3621 for UPVC or Composite door your multi point locking system will be operated by a cylinder that may be passed its best and upgrading to a British Standard Kitemark TS007 cylinder or even better a 3 Star Diamond Sold secure lock such as the "Ultion"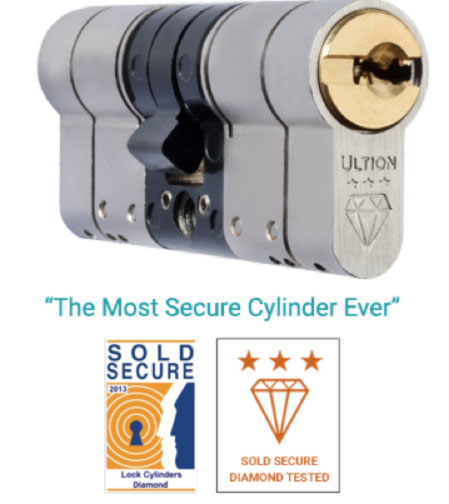 Or if you are more technically inclined -Yale's range of digital door locks allow you to access and secure your home using a 4 to 12-digit PIN code of your choice, which can also be set as a meaning a temporary code to give other people of your choosing access to your home – without the need to find the spare set of keys.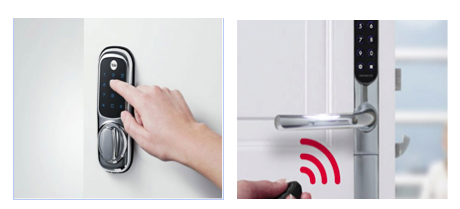 In all of the above instances we are assuming that your current front door is secure and serviceable as a part of your survey its worth giving it a good check over – showing signs of wear and tear will it really stand up to a burglar determined to force entry – or maybe to ensure the safety of your family this winter you should be contemplating a new front door.
Here at Timber Composite Doors we have the perfect solution all of our excellent Composite Doors have already achieved a PAS 24 accreditation (the industry security standard for the industry and we mean the current version 2016 as we covered in our April blog "and now your gonna believe us"
And they all come with the Ultion 3Star Diamond Sold Secure lock as standard and it gets better – the range of Yale Digital locks are all available as optional extras.
If the idea of a new door now seems more appealing take a look at our Timber Composite Doors web site quality solid core Composite Doors at competitive prices and they come in dozens of styles and colours with an enormous range of accessories –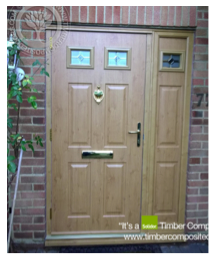 Fit one of these beauties – a Tenby and side panel in light Oak
and you can sleep a little more secure in your bed this winter.Not to forget outdoor protection in the winter months secure your outbuildings with a weatherproof padlock to help deter would-be thieves and protect against unwanted intruders. Yale offers weatherproof padlocks with a solid, multi-layered steel body to protect against erosion and saw attacks, plus a keyway cover cap to prevent rusting. Heavy-duty padlocks are recommended for shed doors, while anchor locks and cables can secure high value individual items inside an outbuilding.
Check out our infographic below for more statistics about dark night burglaries.