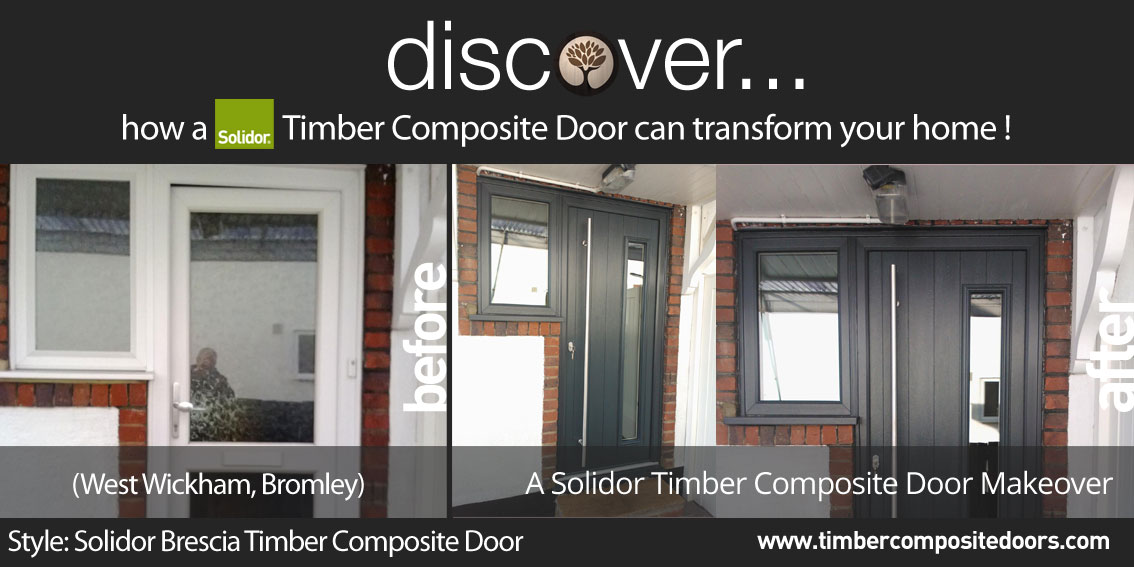 Door and Window Combo's
In a recent blog we referred to FAQs and one question in particular
"My front door has a window adjacent to it and I would like to change both the door and the window – can you do this?"
The answer is –"of course we can" and when the client chooses a door and window combination as different as this example, we make sure as we do with every one of our installations, that the client will appreciate the changes to their property as much as we enjoy providing them with a spectacular new entry.
This client in West Whickam moved from a traditional two panel door in white to a Brescia – one of the stunning doors in the Solidor "Italia" collection in Anthracite Grey and then matched the half height window in the same colour profile that in itself looks superb, but the addition of the full height ES5 1800mm handle is the perfect complement to this door and window combination.
The Brescia range of doors is one that lends itself perfectly to the Italia range of contemporary hardware accessories but it also looks very good with more traditional accessories as these two examples illustrate.
Whichever you choose – traditional or contemporary hardware the Brescia is a door which always looks good – if you want to see more check out our Gallery of real installations of all of the doors in the Timber Composite Door range.