More Digital –less memory
     -TIMBER COMPOSITE DOORS ARE GREAT-
More digital – less memory not what one would normally expect as the norm is the more use of the digital media the greater the need for memory but that's only when we are talking the science – the reality for we humans it seems could be somewhat different.
Companies who work with the digital media particularly those who sell their products on line have just been dealt a double whammy by a new report which links the growth in the use of digital media to the decline of the average person's memory capability – hence the large print. The report entitled Digital dependence 'eroding human memory' suggests that the use of lap tops , tablets , phones etc and their ability to store data at the flick of a switch is slowly removing the need for we humans to remember stuff – instead we store and retrieve from our devices with just a couple of clicks with very little need for brain power.
The double whammy because companies such as ourselves GFD Trading Ltd of which Timber Composite Doors is only one of the group –need our customers to go on line to find our products the digital bit – and if they do not purchase first time around they need to remember who we are so they can find us again (unless of course they have stored us in their favourites or history – which is memory eroding)
TIMBER COMPOSITE DOORS ARE STYLISH AND VERY COMPETATIVELY PRICED
We at GFD HQ are not really sure whether our suggestive BIG PRINT text will have any impact at all with the memories of our readers but to steal someone else's slogan "every little helps" –
The one thing we are pretty sure will always stir the memory – the human not the digital – are beautiful images as the old cliché says one picture is worth a thousand words which is one of the reasons we always direct our potential customers to our web site gallery page – the vast majority of us find looking at stunning pictures more emotive than studying the written text – particularly the initial impact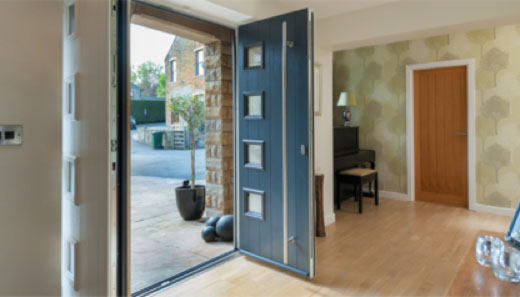 Take for example this Milano one of our Solidor Italia Collection – how many word would it take to describe this stunning photograph and the stand out feature of the door – it only takes one photograph to convey how stylish this door is
Our Gallery page is crammed full of images of all of the doors in our vast range all in actual installed situations, so when your viewing them you can see just how good your potential door looks on someone else's home.
Just so you know what we mean here are a couple more examples lifted straight from our gallery page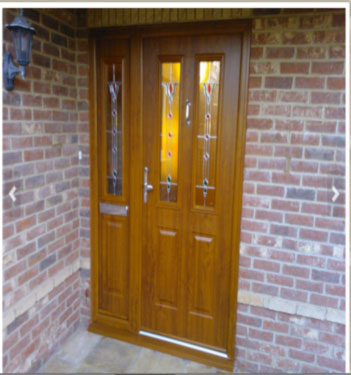 The Ludlow with Side panel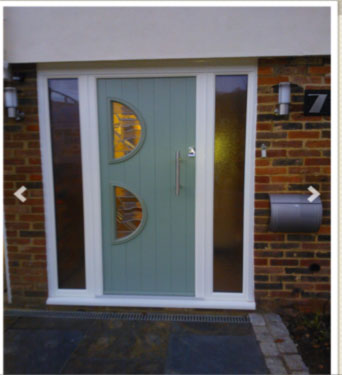 The Sienna with two side panels
We have used images with side panels because many potential customers think we only do doors – not so we can design and install a range of doors side and overhead panels to fit any opening.
TIMBER COMPOSITE DOORS INSTALL DOORS THROUGHOUT THE UK
Big print – again because we do not want you to forget us whilst you are digitally looking for your new door.