If this is the shape of electric cars to come, we want one!
The Faraday Future FF911 – the stuff of which dreams are made – its quick – remarkably quick if the figures given at the Consumer Electronics Show in Las Vegas are correct reaching 60mph in 2.39 seconds is quick by anyone's standards. In addition to its speed and superb styling it boasts a battery life of almost 400 miles – the doors will open with facial recognition and if that was not sufficient you can get out, press a button and it will go park itself.
It all sounds to good to be true and it could be – a prototype exists and it is scheduled to be in production by 2018 which all sounds great except the factory to build them is not built and their major financial backer could be in financial trouble themselves – the full story is nicely summed up in the Financial Times article "Faraday Future unveils SUV"
With a refundable $5,000 deposit required to put your name on the waiting list we do not think that there will be any takers in the GFD HQ offices.
Back in the world of doors our technology may not be moving quite as fast as Faraday Future but we do try to offer something new as soon as it is available – over the last couple of years we have introduced the –
Digital lock a lock which can be opened by the input of a pin number or a key fob –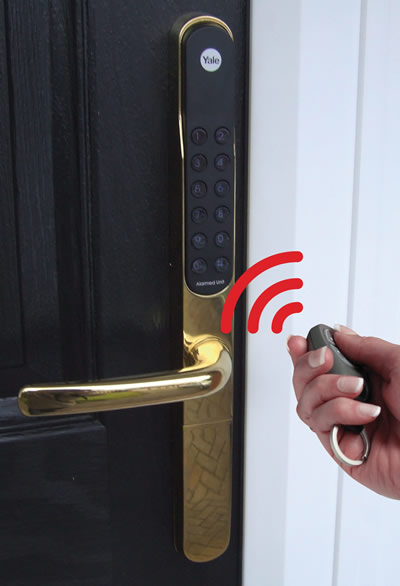 And offers
• Touch screen keypad
• Wireless & battery operated
• Only suitable to fit a 60mm backset nightlatch
• Simple to programme & change your 4 -12 digit PIN code
• User codes and setting remain if batteries are replaced
• Fake PIN feature keeps your PIN code secret and safe
• 3 minute lock out if the code is entered incorrectly 5 times
And the Ultion the most secure domestic lock currently available –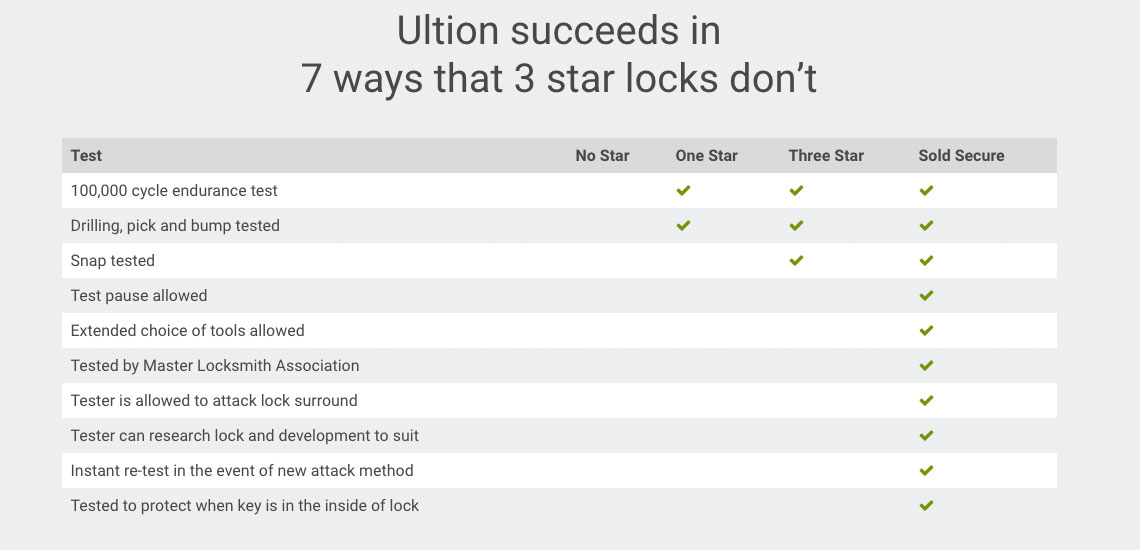 The lock that succeeds in 7 ways that 3 star locks don't
No One Three
Ultion has this accreditation
100,000 cycle endurance test
Drilling, pick and bump tested
Snap tested
Test pause allowed
Extended choice of tools allowed
Tested by Master Locksmith Association
Tester is allowed to attack lock surround
Tester can research lock and development to suit
Instant re-test in the event of new attack method
Tested to protect when key is in the lock
It's a start, maybe not quite up to Faraday Futures standards but who knows what the future will bring – facial recognition entry systems for doors are fact rather than fiction but the cost is somewhat prohibitive in cost for a typical domestic door.
As for the door that engages in conversation with you , locks itself and can sense when the weather changes and can close by itself – in various stages of development they all exist but cost again is the issue – however if you would like to commission Solidor Timber Composite Doors to source and supply you with a door that does all of the above, we are waiting for your call but please be aware our deposit requirements and ultimate cost may be a bit pricey.