Front doors we take them for granted
With a warm glow of light spreading from within (just like in this image lifted from our gallery of images of actual installations)can there be anything more comforting at the end of a hectic day than to approach your own front door knowing that security for you and your family lies within.
Our own front door – it is one of the many things we take for granted in life – as a child we knew that our parents would be waiting there within – as a teenager it has seen the birth of many a young love – as a husband or wife we know that our partner and children await us inside as we grow older and reach a senior age it becomes the link to break the loneliness of hours spent alone.
Closing our own front door on the troubles of the world puts us at ease with ourselves, but equally how many times in our lives do we step out of that door to face a new experience – our first day at a new school, our first job – a new romance- the very same door that we take for granted is a part of so many emotive times in our lives.
The dictionary defines a door as – a noun – "a hinged, sliding, or revolving barrier at the entrance to a building, room, or vehicle, or in the framework of a cupboard" – which of course is correct but there is no mention of the real purpose of a FRONT door – because that's the one door that matters in most of our lives – nothing about security and strength and durability – nothing about safety from the elements of wind, rain and snow and definitely nothing that conjures up the image of warmth and comfort on a dark and snowy winters night.
At Timber Composite Doors we sell a multitude of doors in various styles and colours approximately sixty basic styles before we add in the hybrids of stable doors, French doors etc and all available in a range of twenty colours and every one of them meets the criteria for the real purpose of a FRONT door –
Security strength and durability – they are all constructed with a unique solid timber core construction and at a thickness of 48mm they are also 10% thicker than the doors of the competition, that extra thickness not only guarantees extra strength but also provide excellent thermal insulation qualities.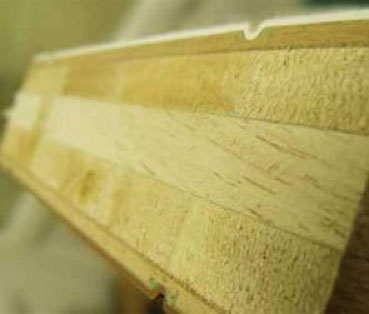 At Timber Composite Doors we know that our doors are market leaders when it comes to strength and durability a sample of every door has been strenuously tested by third parties to ensure that they comply with both PAS 23 & 24 accreditation (the one to protect against criminal attack) and "Secured by Design" (the standard approved by the Police and Insurance Companies)
A secure solid door would be of very little use if it had a flimsy lock ours do not – as standard we fit one of these –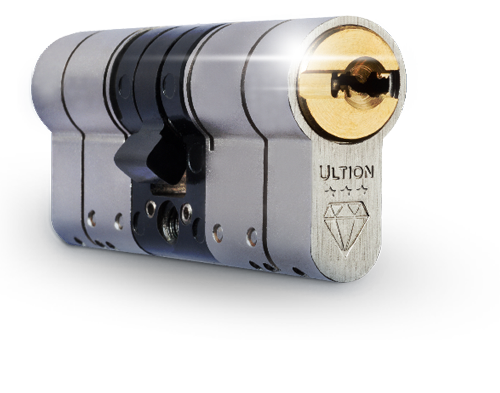 The Ultion lock – recognised as the most secure lock available for the domestic market, a lock that has passed all of the tests designed by the Master Locksmiths Association to be awarded the "Sold Secure" accreditation find out the facts on our Ultion Security page
Safety from the elements – wind rain and snow- as all of our doors and frames are factory manufactured there is no messing about on site to level the doors in the frames – everything is pre-engineered which means we can securely draughtproof in the factory. Our doors come in twenty colour options and every one of those options is as a result of the use of through coloured GRP cladding we use both sides of the door – not only is this cladding guaranteed to keep out the worst the winter weather can throw at it is a cladding that will last for circa thirty years and the only maintenance it will need is a wipe with a damp cloth.
Maybe it is time that we stopped taking our front door for granted, maybe it's time for a change to a FRONT door that we know will fulfil all of our expectations. Maybe it's time to consider Timber Composite Doors