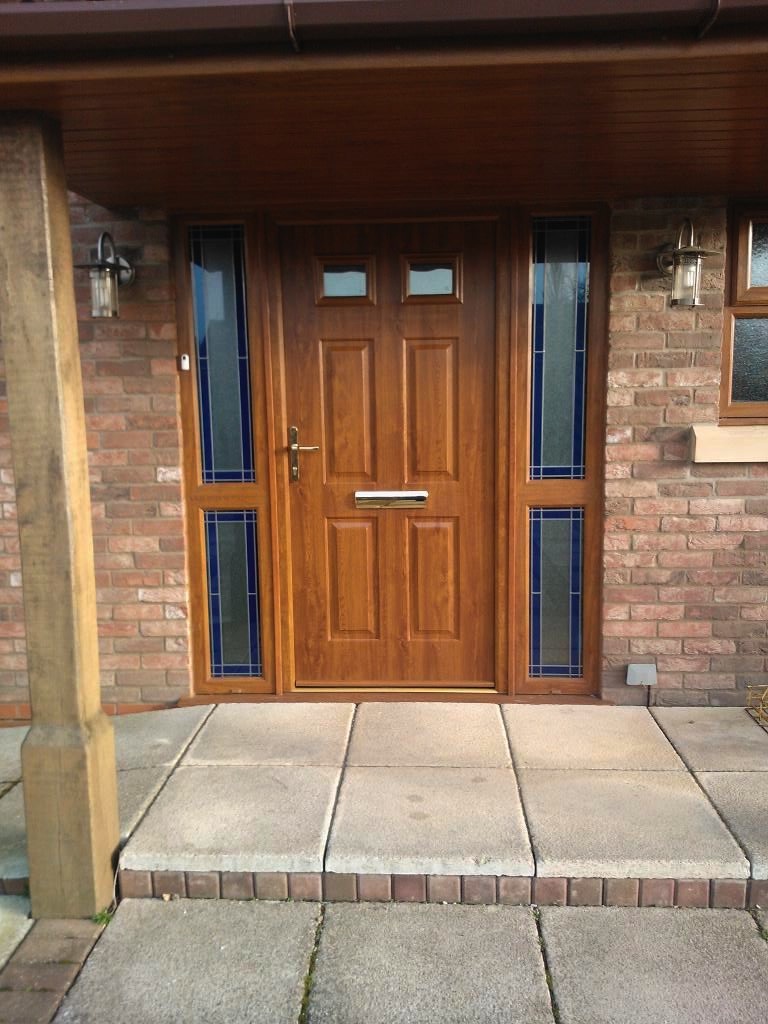 Been there, seen it, got the "T" shirt and worn it out and thrown it away, at the GFD Group we have a cliché which covers the full spectrum of installation problems.
In the very early days, when we ran with one web site and the majority of the installations we carried out were local, we had no problems with installations, we had a core group of guys we knew who had the same philosophy as the company, "do it once, do it correctly, get in, get out, and make the customer happy,  with as little fuss as possible and get paid." However, as the company expanded nationally things changed and we were, because of our success, forced to look further afield for our installers but we continued to enforce the same criteria on all of them –
we only considered installers who were recommended from reliable sources –
we vetted all of these teams and took appropriate references –
we required skill tests
we instructed them as to how we wanted works carried out and the standards required
we made random visits to check the quality of their installations.
Some of the teams we recruited were very good indeed, the majority were average and the odd one suffice to say were only used once. We are not and would not attempt to decry the capabilities of the vast numbers of excellent tradesmen who are employed in this industry. The problem the GFD Group experienced was three fold.
Firstly, logistics we cannot supervise every installation therefore we had to rely upon each of these installation teams complying with the instructions we gave them. Specifically with regard to timelines – times for surveys, dates and times for installations, essentially we had to attempt to prioritise the time of individuals over whom we had no control (other than payment) and these were individuals who had their own agendas which we were frequently interrupting to try to ensure our installations took place on the days and times we advised customers.
Secondly, presentation and respect, virtually without exception customers prefer to see installation teams suitably dressed (uniformed if possible) arriving in a suitably "signed" clean and tidy vehicle with all the required tools and equipment to hand and to be proficient in recording the appropriate paperwork relevant to the job in hand. These were again areas over which we were not able to exercise control and we experienced more than one comment that went something like "excellent installation but disappointed with scruffy workmen in a dirty unmarked van". Where does the respect come into it – our opinion is simple if the individual does not care to present themselves in a respectable manner how can we ensure that they will treat the customers 'home with the required care and attention and respect.
Thirdly, quality of workmanship, we could vet, we could check but we could never guarantee consistency as these were individuals working to their own methods (within the rules we ourselves laid down) but as there was not a "company" standard the quality of installations although satisfactory in all cases, could vary dramatically in the finer points of care and consideration shown to the customer and their possessions.
At the GFD Group we consider ourselves fortunate, although we had occasional problems; we never experienced the "horror "stories regarding installations upon which the national media love to focus.
We very quickly realised that if we were to continue to we would require to find a company to team with who already had the infrastructure of depots, network and administrative capabilities to support this service., which is why we now have a partnership arrangement with a nationally known installation company who operate nationwide, are massively experienced and authorised service providers to the Insurance market.
With this partnership now in its fifth year and the philosophy of "do it once, do it correctly, get in, get out with as little fuss as possible and get paid" engrained between ourselves and our installation company has worked successfully for over 2000 installations we can safely say the days of "been there , seen it got the "T" shirt" are behind us.
   See Quality Installation counts Blog 
When you purchase your door from Timber Composite Doors you can be sure that you will benefit from all of the experience we have gained – as a member of the GFD Group of companies your Timber Composite Door Installation will be one that guarantees satisfaction.