Were you one of the lucky ones who had a clear cloudless night on Friday the 31st July to experience the phenomena of the Blue Moon or were you like us in the GFD HQ left howling because we missed it. (Sorry – but it works well with the photograph)
It was a sight that we had looked forward to so much that we decided to produce another one of our "Doors that money cannot buy" series and dedicate it to the event.
We present for your amusement from our "The Naples" door from our Solidor Collection complete with a motif of a "Blue Moon" rising on the water which we think is pretty spectacular but unfortunately not available for general sale
At GFD HQ we knew a "blue moon" was not actually blue but in our lack of wisdom had always thought that the saying "once in a blue moon" came from the infrequency with which they occurred – we also as it believed a "Blue Moon" was the name given when two full moons occurred in one month – all the myths are dispelled and the truth is revealed in this articles from the Guardian in fact the Guardian has really gone to town with this phenomena and has actually come up with an article showing some pretty spectacular photographs
It is always nice to know the facts but it is always a pity when it disproves the romantic notions that we all possess – here at GFD HQ we are sticking with the romantic association of a blue moon arising over the Bay of Naples – something like –
Which we are reliably informed is Naples Bay
-and the romantic connections just go on and on –who would have thought that the wonderfully romantic Spanish Holiday Classic "Spanish Eyes " – was derived from an original orchestral piece called "Moon over Naples"
The last time we wrote an article about the super stylish Naples door back in October last year we featured along with our potted history another classic by Dean Martin – "That's Amore" everything about the city seems to suggest romance (which is not necessarily true) but certainly sets the correct backdrop for a door as stunning as the "Naples "from the Solidor Italia collection – a door anyone could fall in love with.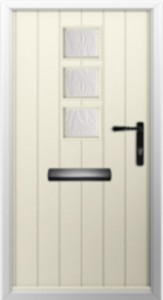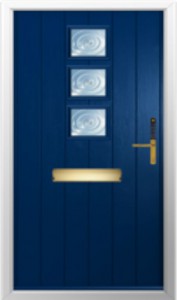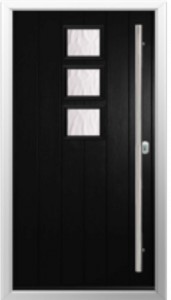 What is there not to love about the Naples Door
We have often wondered here in the GFD HQ offices if the gentleman who first penned the Italian phrase – "Vedi Napoli e poi muori" – translated as "See Napoli and die" was talking about the city or the door.