Sage Green unfortunately is not one of the colours of the seventeen that Timber Composite Doors can provide for the ranges of Solidor doors which we supply.(Sorry!)
But – before you decide to go elsewhere maybe we can interest you in a Chartwell Green door – here are a couple of examples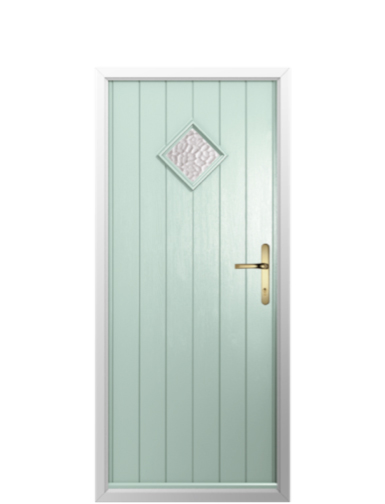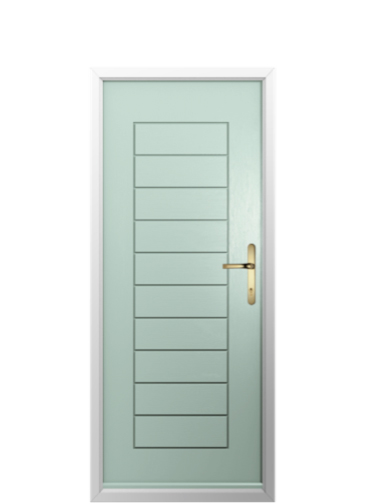 Which are both from the Solidor Italia collection of Doors
 If our Chartwell Green is not quite to your taste but you like our doors if you provide us with the RAL number of the colour that you think is Sage Green we can provide you with a quotation but as a none standard for our range there is unfortunately a surcharge.
However, if you like our Chartwell Green as a substitute for Sage but you are not sure of the door style you would like Timber Composite doors have the answer. You do not have to leaf through brochures, simply turn on your computer find our site https://www.timbercompositedoors.com/  look for anyone of the Design a door on line icons they on virtually every web page but if you have a problem you can use this link https://www.timbercompositedoors.com/door-designer/  – pick an entrance type/frame / door style and then select Chartwell Green for your colour. To see what each of our door styles look like in Chartwell Green simply click on each of the door styles and watch the display change – changing door style but with a constant colour. Sage green may not be a colour we can provide but we do like to try and make life easy for our customers.
Once you have selected your door in Chartwell Green (or any other colour that you may like) take the next step Glazing and accessories pick mix and change until you have exactly what you want then hit the "make an enquiry" button and we will get right back to you with quote, it may not be Sage Green but it will be competitive and it is backed by the references of previous clients who have all provided their independent reviews to TRUST PILOT
Follow Timber Composite Doors's board Chartwell Green Front Doors on Pinterest.