Can an eclipse of the sun eclipse a Timber Composite Door Solidor door
At GFD HQ we are nothing if not honest – but we are biased – a partial eclipse of the sun will be spectacular – if we get to see it – so spectacular in fact that according to a current BBC article the College of Optometrists are advising against taking "selfies" because of the dangers to eyesight
But can it possibly be as spectacular as the Timber Composite Door "Italia" collection of composite doors – we don't think so.
For starters if the weather forecast is correct all that the majority of us will see will be clouds, clouds and more clouds so there is not much chance of catching an image as spectacular as the one above. But if the clouds should clear this could be the only chance most of us will get to see a "Super moon Eclipse" (it's a super moon on Friday) because the next one is not due until 2034 to find out more see http://finance.yahoo.com/news/very-rare-supermoon-eclipse-sun-164826472.html
Compare that to a Timber Composite Door Solidor door – they are available all day every day from the web site – you do not have to wait (2034-2015) 19 days rather than 19 years and your door can be purchased an installed by our crack installation teams. When it comes to sensational images – again they are ready and waiting at the web site gallery page and these are real photographs of real installations just like the eclipse our photographs are the genuine article as each of the photographs is taken on site and insitu by our own installation teams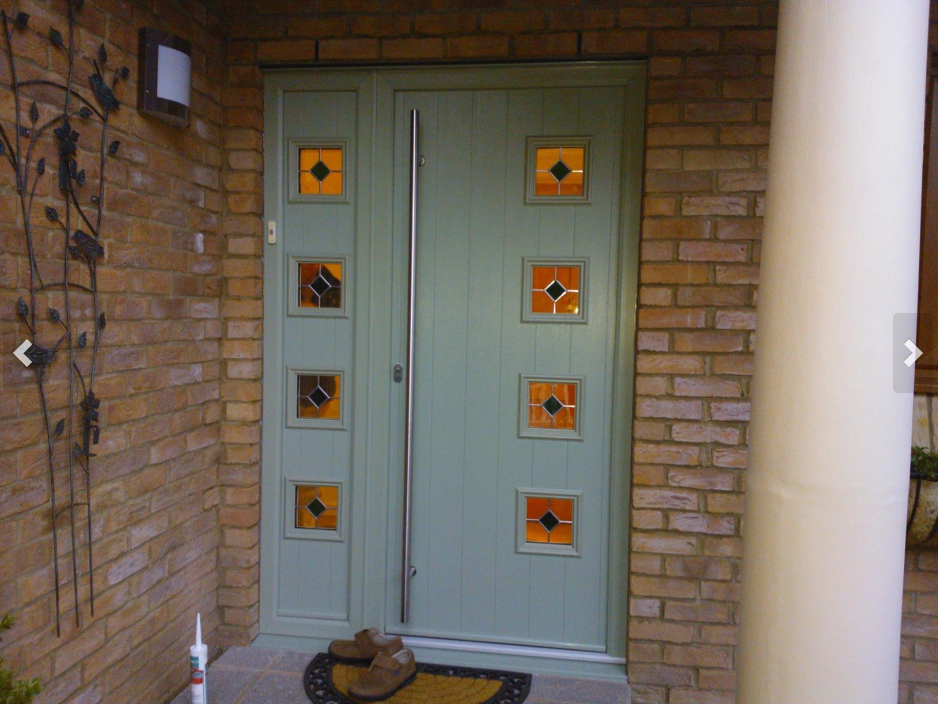 Here's one where our "fitters" were so pleased with their job that they forgot to tidy up and left their shoes and a tube of mastic in shot.
We know it's a hard decision so we thought we would let you decide – which one do you think is the most spectacular
Solidor Milano in Red
Here at GFD HQ we quite like the eclipse photograph but for us there is no competition the door wins every time and we are here twenty four seven waiting for your call to provide your home with a door as spectacular as this one.