The Pisa is one of the most striking of all of the Solidor range of Italia Collection Doors and this client from Taunton has used it to the maximum effect by setting this most stylish of doors between two vertical glazed sidelights. Installing a new door and side screen is normally a little more problematical than simply installing a door and frame, but once completed the results can completely transform your home All of the Solidor range of doors "Standard" and "Italia" work excellently as door and side screen combinations and as the side panels can be either simple with the glazing of your choice or made bespoke to match the door style they will always look good. The range covers both side screens and overhead panels and is so extensive that it covers the majority of possible configurations but if you are the unlucky person with the one example that does not fit with any of the standards simply give us a call and we will help you design a door and side screen that will fit any opening.
Back in the spring of last year when we last wrote about the Pisa Solidor we posed the question – if the tower leans do the doors lean? We are still none the wiser but what we do know is that this client has turned a pleasant entry to his/her home into a stunning entry to his/her home. This client's choice of Anthracite Grey set in a white frame certainly looks good, but this sis a door that looks good in any colour – take for instance with a Chartwell Green Door and frame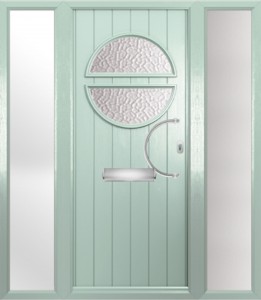 Or maybe something that is slightly less traditional a Schwarzbraun frame with a white door with art decor glazing.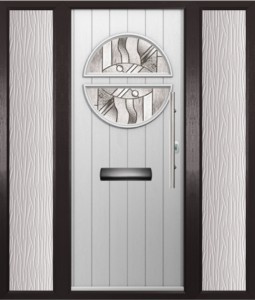 Whichever way you choose to design it the Pisa will always look good which is why we started this blog with the header "Give us more of this Pisa