Timber Composite Door featuring bi- fold doors from WarmCore Homes
Once upon a time and it is not that long ago whenever you watched a pop video it fad a tag line of "an artist singing – enter song name here" but now every musical video seems to have the tag line of "an artist featuring another artist singing – enter song name here" so in order to introduce the newest company to the GFD Group suite of companies we thought we would follow suit.
Here at Timber Composite Doors we are very good at supplying and installing front doors such as this-

A rather nice "Ludlow" in blue
Or maybe a nice pair of "French Doors"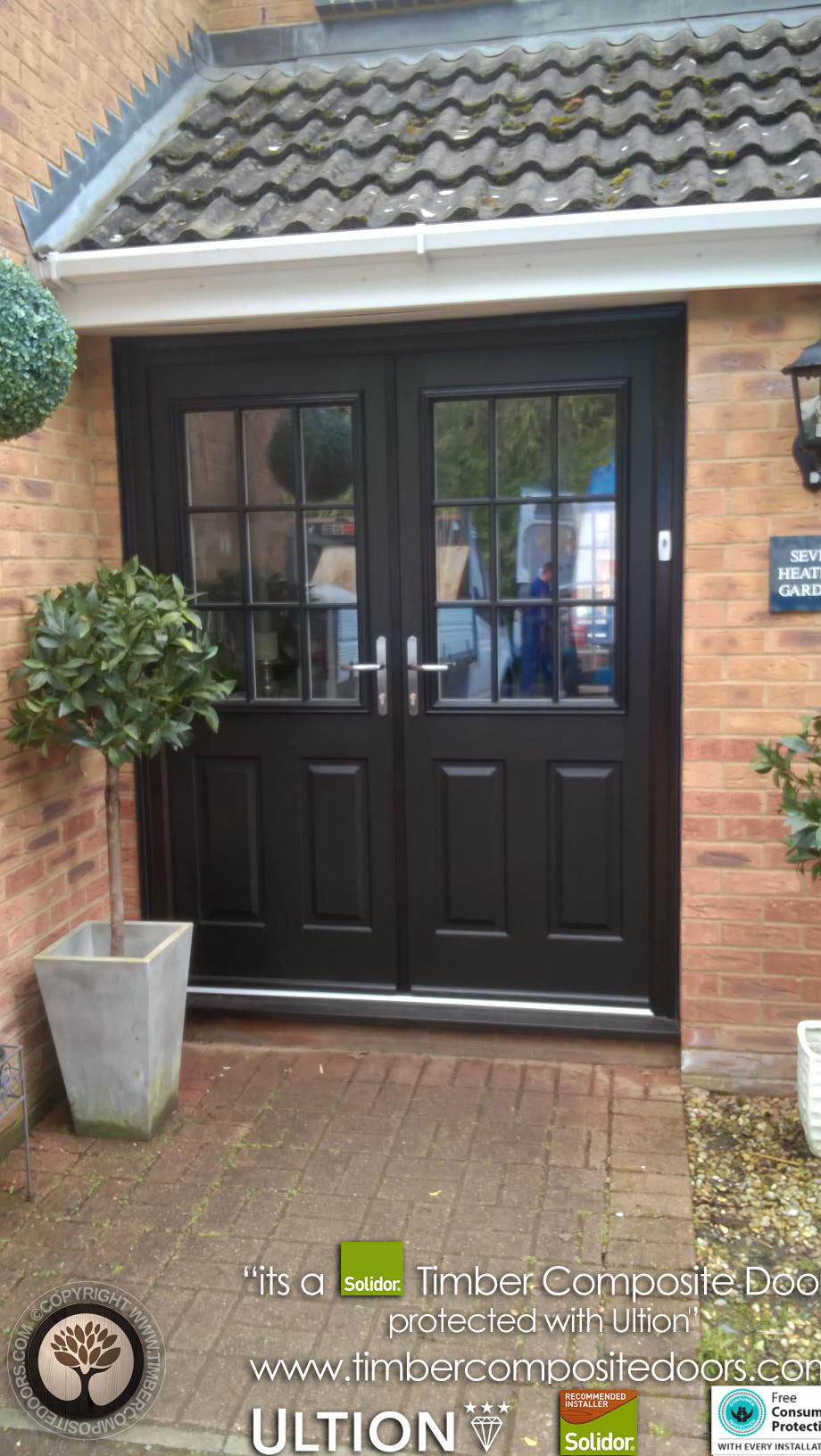 Or even something really complicated for either front or back doors with side lights top lights etc like this –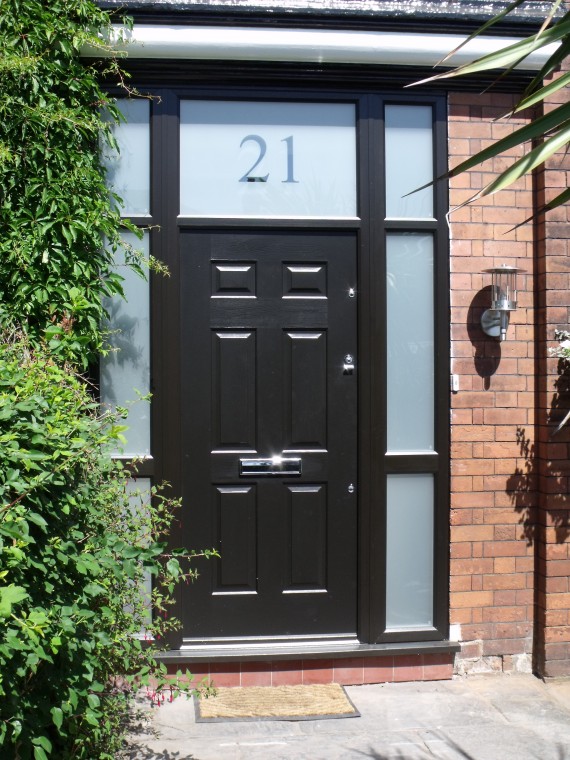 Tenby in Schwarzbraun with etched glass
All above photographs taken from actual installation see more on our gallery page
But until now if a customer approached us and said they wanted to remove a large expanse of wall to install a panoramic opening feature such as the bi-fold door below – we had a problem
But not anymore – as of the beginning of 2017 Timber Composite Doors   big brother WarmCore Homes was officially launched was officially launched so if you simply love the new front door that we installed for you and you are interested in a new bi- fold door why not give our "big brother" a call or take a visit to the website. If you are looking for a new front door and wonder why you are reading about BI-Fold doors – well maybe a visit to the web site may just inspire you to throw open the doors and let nature into your home alternatively you could just go back to the Timber Composite Doors web site and read our excellent Trust Pilot reviews.
If you should decide to take a look at our WarmCore Homes web site what can you expect –
Same great product range
Same great sales and after sales service
Same great installation service
Same great financial assistance packages
In fact, everything you get or have already experienced with Timber Composite Door will be exactly the same with a new bi-fold door so if you are looking for one of these –
Remember Timber Composite Door now features bi- fold doors from WarmCore Homes – Aluminium BiFolding Doors
WarmCore Aluminium Bi Folding Doors & Windows Customer Case Study from WarmCore Homes on Vimeo.