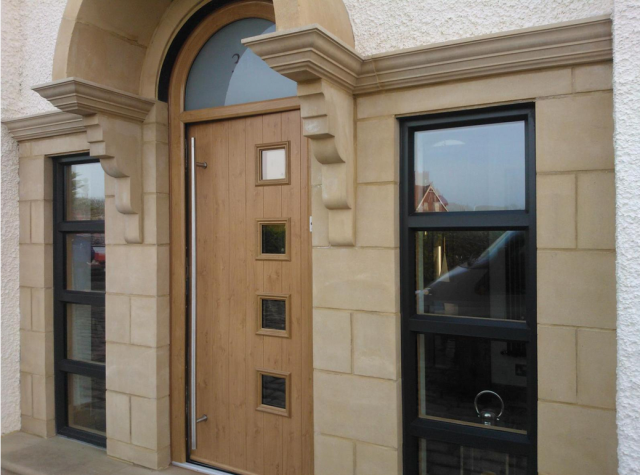 If you are following this article trail you will now know who Timber Composite Door is, where we come from, what we are all about and what we can do for you. The next question which you will probably require a response to is –
"Why with a choice of all the hundreds of quality composite doors out there did Timber Composite Doors pick Solidor as your main supplier – good question – easier answer?"
Correct there are hundreds of suppliers and many of them are very good indeed but only a very few are exceptional – we know because although we may not have vetted every manufacturer we have spoken to an awful lot, when you are as successful as the GFD group we rarely have to ask to sell someone's door – manufacturers come to us wanting us to promote their doors.
So back to Solidor they are one of the few companies who are as Eco conscious as we ourselves are and with a hardwood timber core rather than a polyurethane foam core they are demonstrating their credentials and commitment to the cause – anything to help the planet is good by us. They are progressive, expanding and forward thinking (qualities we also like to think we share) and most importantly their product is excellent. But, and it's the but that swayed us- the standard range of Solidor Doors are excellent quality –  but they have the ACE card with their "Italia Range" it only took us minutes when we looked at these doors to see how different these styles  were, innovative, inspirational, stunning and simply beautiful to look at – check it out yourself either on line on our web site or request a brochure if you like the touchy, feely thing see how many minutes it takes you to fall in love with the "Italia Range"
The Italia Range is one like no other, plus, we forgot to mention "colours" these doors come in a stunning range so subtly different to the normal colours you associate with doors. All the superlatives used to describe the doors are in our opinion accurate and that would normally be simply great – but it's not enough for this range – the "coup de grace" comes in the form of the accessories and glazing they are all bespoke and designed to complement the doors in every way – that does not mean that you cannot mix and match them to meet with your personal taste – you can and they all look brilliant.
That's why we chose Solidor, they are selling more ECO aware Composite Doors than any other company and we at Timber Composite Doors are doing our bit to make the world a greener place by selling their doors, give us a call if you would like to know more we would simply love to introduce you to the "Italia Range "so you too can fall in love with one of the most elegant range of doors currently available..