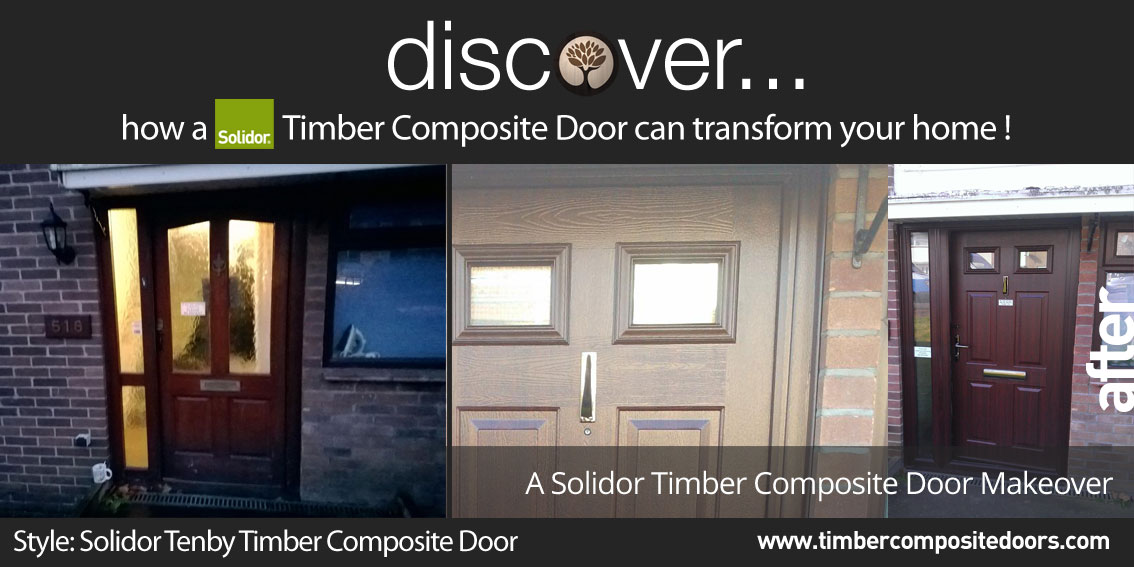 Side screens always enhance a property entrance
A slightly larger than normal door opening that allows for both the installation of a standard size door and a slim side screen has so many benefits – more light flowing into the interior, a welcoming light in the dusky evening and a above all an enhanced appearance. We recently fitted a door that perfectly matches this criterion for a client in Newport Gwent – removing the existing two panelled door and two part slim line side screen and replacing with a new six panel Tenby door with only the top two panels glazed, in rosewood with a Single vertical slim line side light with the whole door being completed with "gold" accessories.
All of the Solidor range of doors "Standard" and "Italia" work excellently as door and side screen combinations and as the side panels can be either made bespoke to match the door style they will always look good. The range covers both side screens and overhead panels and is so extensive that it covers the majority of possible configurations even if it is as unlikely as the combination below – a Nottingham pattern door in French Grey with variable side and top lights with a mixture of glazing and gold accessories just to complete the styling.
That's the beauty of our door designer it allows you to create the door that you want not have to simply accept that which is available but if you are the lucky person with the one example that does not fit with any of the standards simply give us a call and we will help you design a door and side screen that will fit any opening.