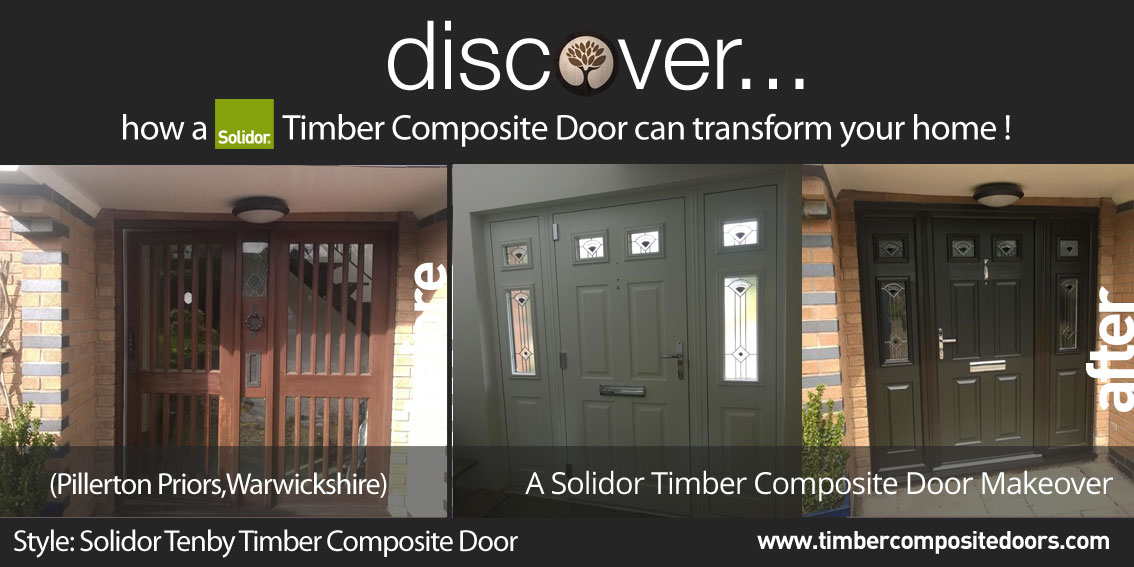 Moving on up – that's exactly what M/s D of Warwickshire did when she decided to change her existing door and side screen which when they were first installed would have looked very stylish indeed – there was a time when in the seventies when vertical panel glazed doors and side screen were the must have front door. As times change so do fashions and doors are not exempt – the one thing M/s D was assured of with her existing front door and side screen was an abundance of light and when it came to changing she carefully mixed and matched a two top panel glazed Tenby Solidor door with twin sidelights that had both mid and upper panels glazed, the choice of "Quad Black" design glazing for the door and sidelights was inspired as it just oozes elegance. M's D did not stop there she picked matching Anthracite Grey for her door and side screens all set into a Schwarz Braun woodgrain frame which perfectly highlighted both her choice of glazing and the Staffordshire blue decorative stretcher brickwork which forms the porch pillars surrounding her front door.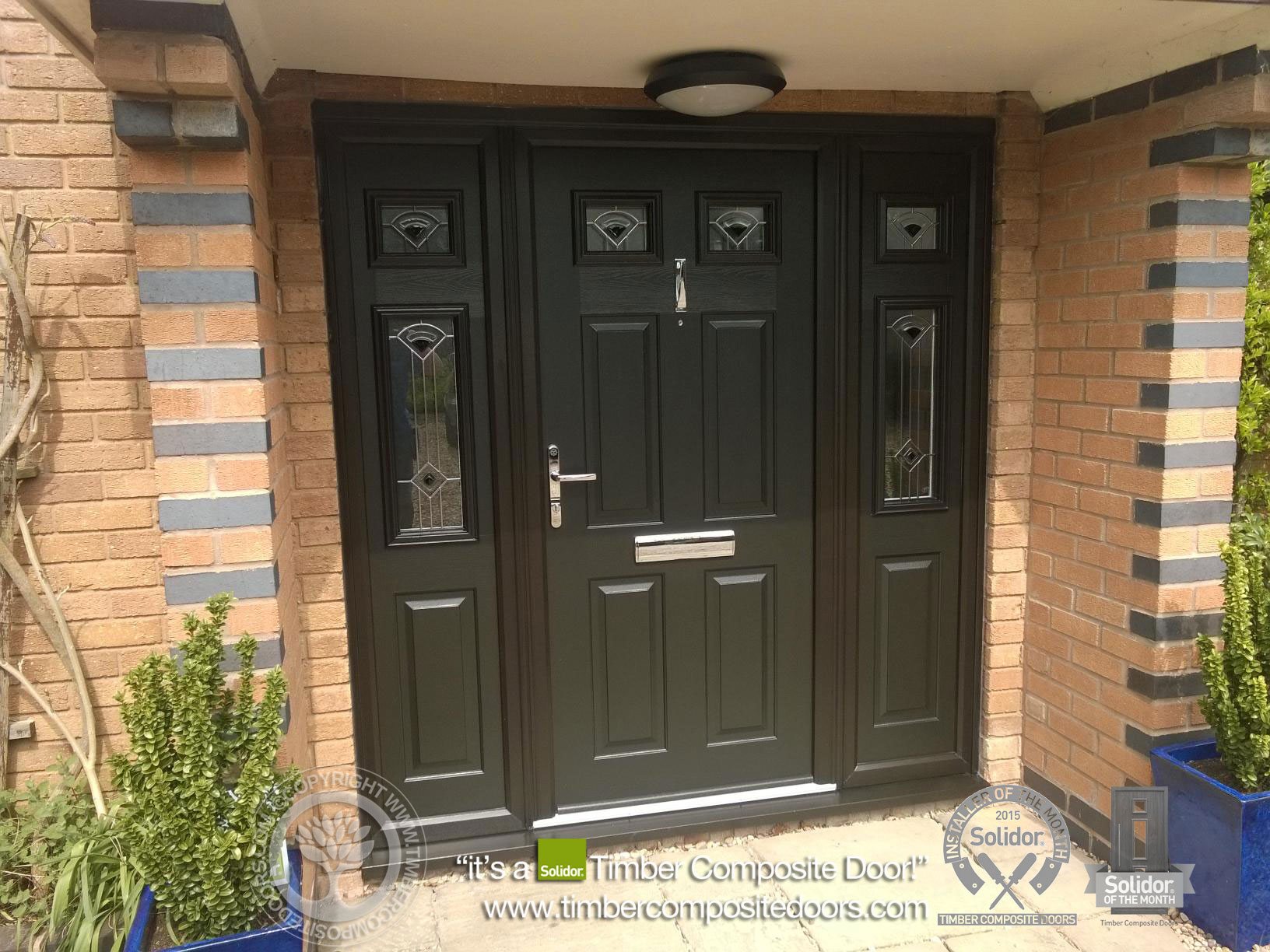 M's D is a lady who certainly knows how to get the best of all of the options that Timber Composite Door provide with every one of our Solidor standard and Italia ranges because for the inner face of her doors she opted for white everywhere – doors, frames and side screens thereby making the most of all the light that cascades through the front door.
M/s D has designed a door where we do not have to try to describe the merits of her choice – this is one example where the photographs do this door far more justice than our words ever could – that's the beauty of the Tenby it has a timeless classical styling that looks good in anyone of seventeen door colours and with all of the multitude of glazing styles and accessory options.
At Timber Composite Door we reckon M/s D will still be loving this Tenby door and side screen combo for years to come – in fact right upon till she decides it's time to move on up again and hopefully we can again look forward to her custom many years from now.