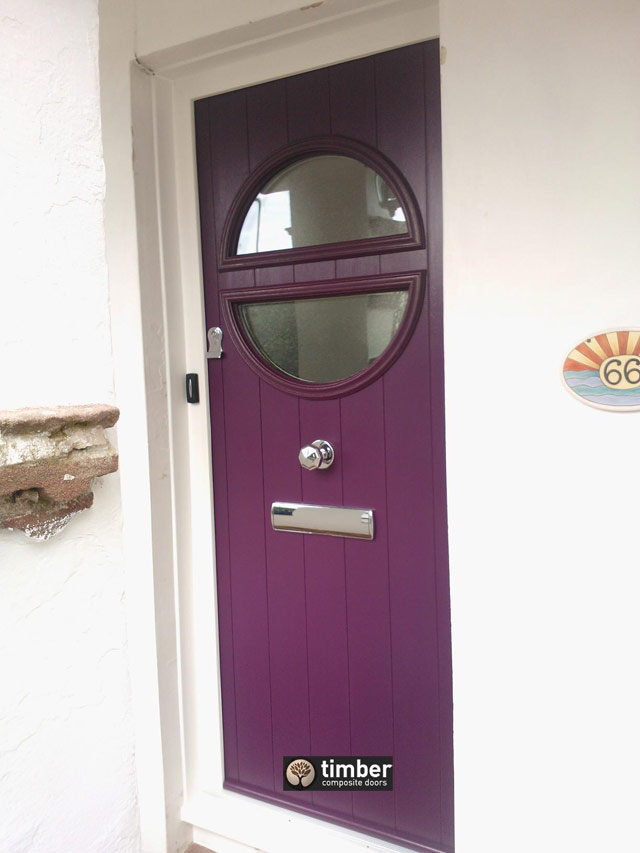 One thing we are certain of is this striking Aubergine Italia Collection Door from Timber Composite Doors, is going to turn heads for its new owners.
Here in the office, we are loving the colour… ( a few members of the team, are now designing their own doors in this colour, having seen this!)
The door is finished with polished chrome victorian pull knob and letterbox & fitted with traditional Heritage locking system!
Another great door from Timber Composite Doors