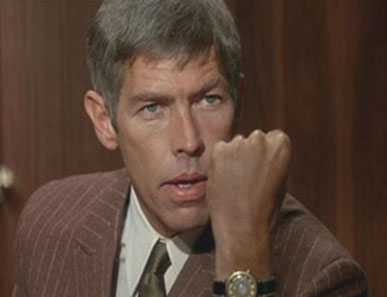 Something in common take 3
Here at GFD HQ we never cease to be surprised at the tenuous links we can create to promote our doors and here is another one for any interested parties to ponder –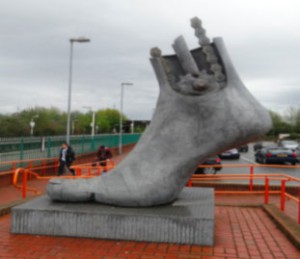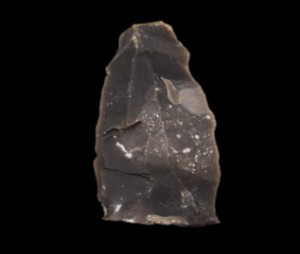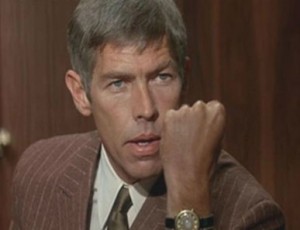 No 1 – A foot but not any foot it is a rather large foot in fact it's a well known landmark in the town in which it is situated
No 2 – A piece of rock – but not just any piece of rock this type of rock was instrumental in the birth of civilisation and its uses and benefits can never be understated.
No 3 – He does not look like someone with whom you would wish to pick an argument in fact some would say he was one of the more "magnificent" actors of his age who unfortunately passed away in 2002.
The last clue is the one that gives it away he rode into a little Mexican town but did he ride out?
And your answers –
No 1 –Created by artist Brian Fell this steel structure of a rather large foot which incorporates Cogwheels and chains is located at Flint railway station.
No 2 – Not just any old rock it's a piece of flint the rock that gave our ancestors "fire" and weapons without its discovery we may never have developed into the creatures we are today.
No 3 – The late great James Coburn – star of movies such as the Magnificent Seven and our connection movie "Our Man Flint"
No. 4 The connection to Timber Composite Doors – the beautiful Flint door one of the stunning range of the Solidor doors and the fourth image is –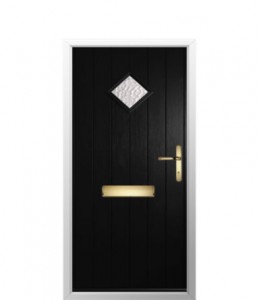 A Diamond pattern Flint in Black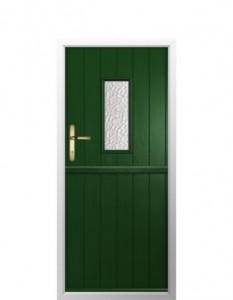 A Rectangle stable door Flint in Green
The fabulous Flint, with its vertical match boarded appearance and variations in glazing options and styles this is a door that will look good anywhere from apartments to country cottages, but it is in the latter location where it will really come to life. The standard Flint Solid Door is a one that looks as if it belongs in a country setting on cottages, farmhouses, front doors or backdoors or even doors with side panels and particularly so when it can be adapted to a stable door styling. The stable door is increasing in popularity and it is not hard to understand why it would not, simple and uncompromising in design and yet extremely functional in purpose it is the perfect style of door to adapt to this option. When this door is redesigned to accommodate one of the contemporary glazing styles of single or triple diamond shaped glass features or even the variable length centre panel, the door takes on a completely new identity which could be equally suited to suburban living. This is a door which gives you so many options where you can choose whether you wish to personalise it for country or city living