He is now a little older and a little more stylish to the extent that Moss Bros have voted him the most fashionable man at Wimbledon as can be seen on the their web site at –https://plus.google.com/u/0/b/104962581789020157753/+mossbros/posts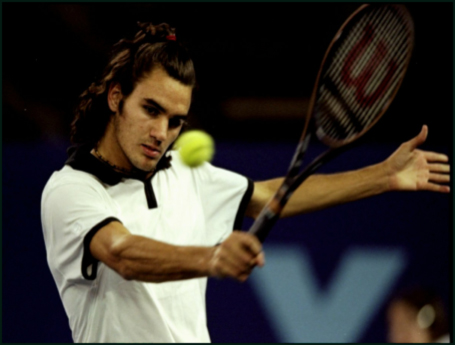 Hard to believe, and it had us stumped here in the Timber Composite Door offices  but this is the immaculate tennis fashion icon Roger Federer as an eighteen year old – clearly tennis was not the only area in which he improved his game. If you want to see what he looked like before he became the suave and sophisticated star we have all come to admire take a look at – http://www.businessinsider.com/pictures-of-roger-federer-before-he-was-a-fashion-icon-2013-5?op=1 you may be surprised at the change.
The "king of the cardigan "has come a long way since these pictures – Roger is definitely the best dressed man in tennis.
Maybe, just maybe this is maybe the route our own British hero Andy Murray is going – last year he won his first major, his elocution and performances interviews has improved 100% is the next step to replace the Swiss superstar as the next tennis fashion icon – only time will tell, for the present I think we would all be more than pleased to see him walk away as Wimbledon's Men's Champion again.
Come on Andy stick to the tennis for now save the fashion for a few years down the line.
#wimbledon #timbercompositedoors #rogerfederer