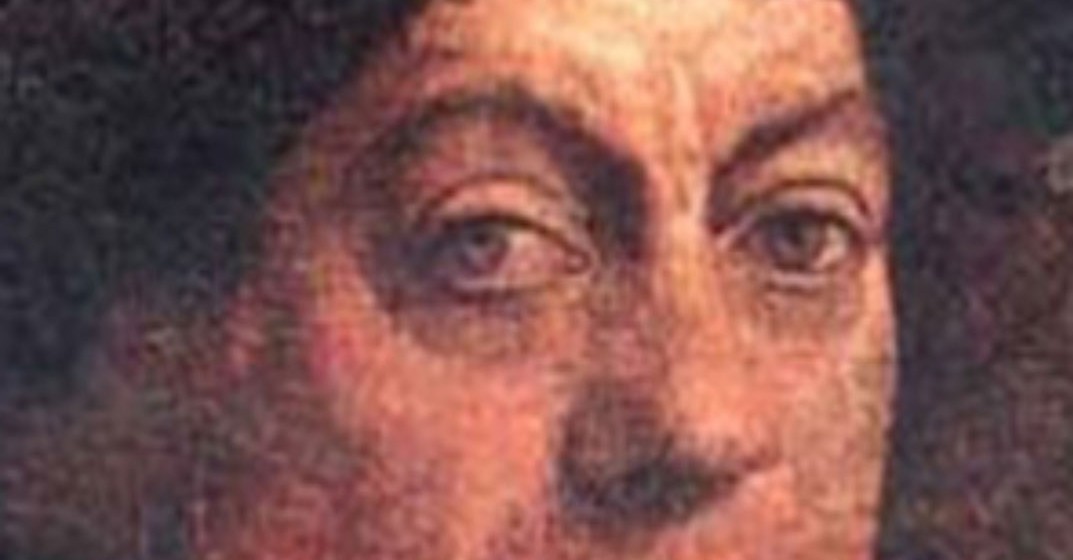 And the common denominator is?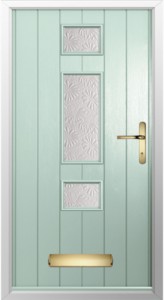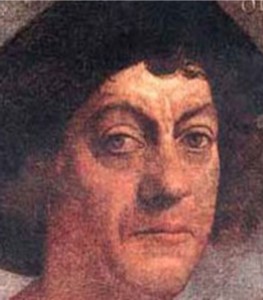 Both famous in their own right these two images have a common reference to their origin – on the right we present the world famous explorer Mr Christopher Columbus and on the left one of the Solidor Classic range of Italia Collection Doors as provided by Timber Composite Doors.
The common reference to the origin of both of these images – the Italian city of Genoa – Christopher Columbus was born there and the door is the "Genoa" one of the most stylish of the Italia Collection. At Timber Composite Doors we first pointed out the connection between these two celebrities and of course the third the wonderful and tasty Genoa cake in an article last summer https://www.timbercompositedoors.com/solidor-genoa-composite-doors-by-timber-composite-doors/
Columbus has confused many a scholar over the years by the simple fact that although he was Italian born his discoveries of the islands of the Carribean while sailing under the Spanish flag with his fleet of three ships The Santa Maria or to give it its full name La Santa María de la Inmaculada Concepción (Spanish  for: The Holy Mary of the Immaculate Conception), The Pinto and the Nina – the Santa maria was no larger than a medium size modern day seagoing cabin cruiser at approx 58 ft (17.7metres) and 100 tons with a crew of Columbus and thirty eight brave souls, the courage of the crews of these vessels setting out in such small ships to discover the new world is something for us all to admire.
At GFD HQ we like the odd Pub Quiz and it still surprises us how many times Columbus country of birth comes up as a question and the answer is wrongly given as Spain.
The featured door is the Genoa one of the Italia Collection in Chartwell green (we thought it the most nautical colour in the range – complete with gold accessories and Mayflower pattern glass (we know Mayflower also refers to the ship used by another bunch of explorers the Pilgrim Fathers the History Channel covers their voyage very well see http://www.history.com/topics/pilgrims but Mayflower is not one of the Italia Collection)
If the Italia Collection of doors and Columbus had been around at the same time maybe we could have featured another common denominator –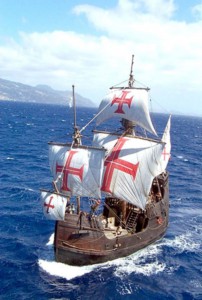 The Santa Maria
A Genoa door and frame in Rosewood
Would Columbus have picked a Genoa door in Rosewood as the perfect option and match for his cabin door however as Columbus made his discovery in 1492 and the Italia rnage was post 2000 it is a question to which we will never know the answer.